You Found the Talent, We Do the Rest.
nextSource's Employer of Record (EOR) service is designed specifically to enable companies to pre-identify candidates and easily engage them on temporary assignments without having to incur the administrative and financial burdens associated with on-boarding, time-tracking, payroll administration, tax filings, benefits administration, and other employment related matters.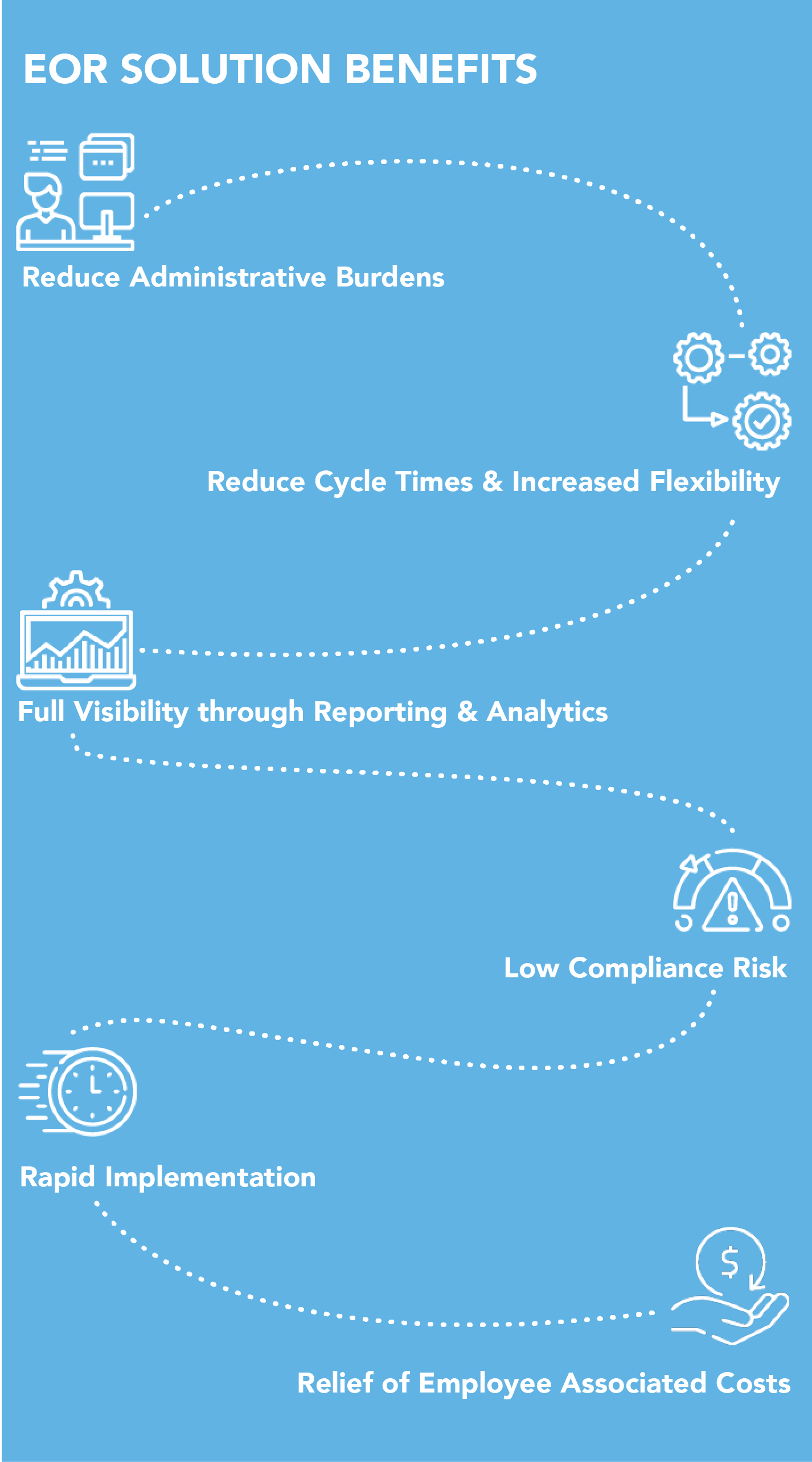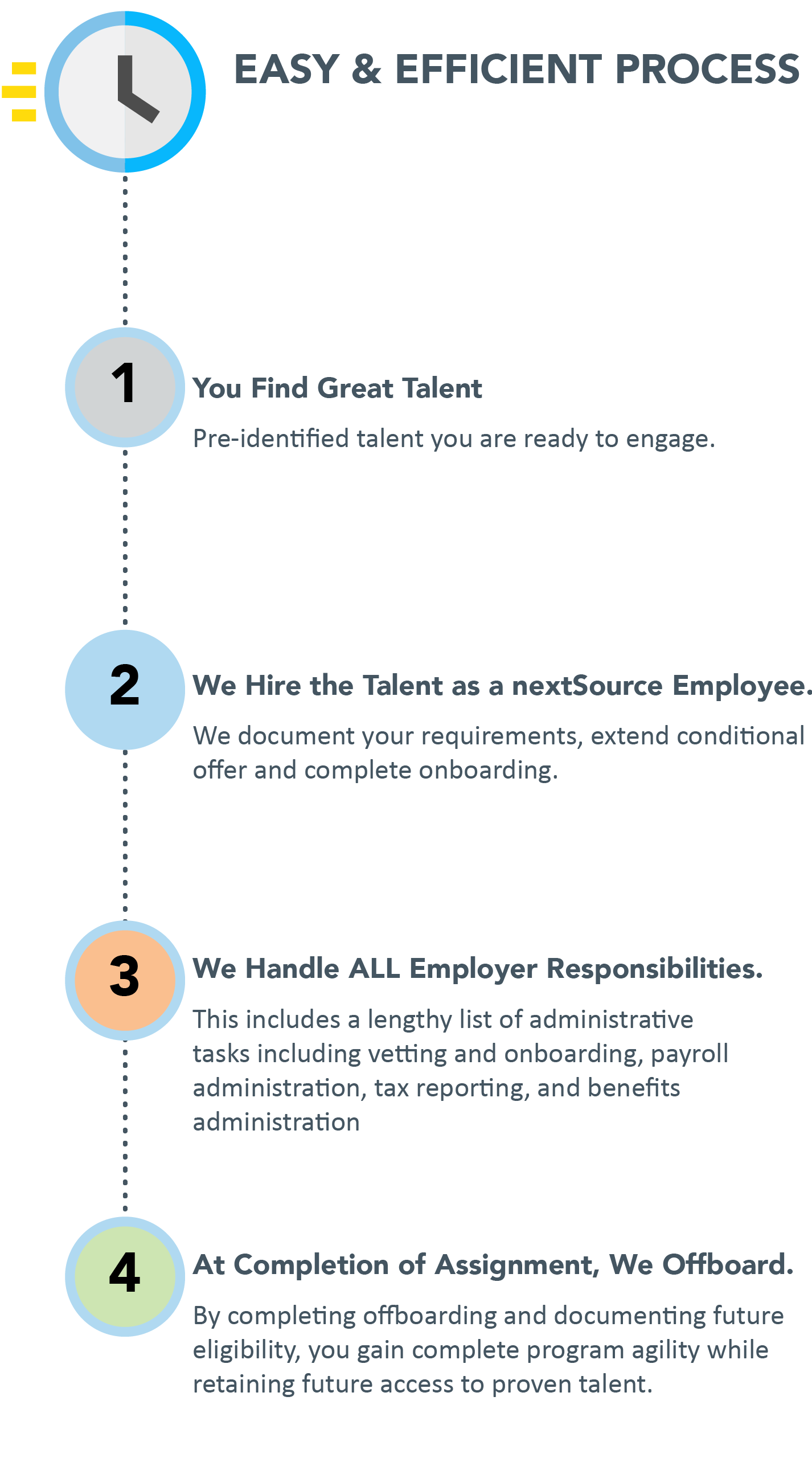 THERE'S A LOT TO DO...
So why not just let us handle this stuff for you? Speak with one of our EOR specialists today. We've been doing this a long time, we're ready for your call.