ANNOUNCING OUR NEW INITIATIVE

nextSource assists institutions of Higher Education in attracting transformative talent and driving economic growth through discoveries and innovations. With over two decades of experience, nextSource offers direct sourcing solutions tailored to the unique needs of each client, allowing academic institutions to tap into new talent sources for their temporary, project, and full-time requirements. By maintaining talent communities filled with enthusiastic professionals, nextSource enables ongoing engagement with individuals long after their initial assignment ends.
In addition to direct sourcing, nextSource introduces TalentCalling, a shared talent community facilitated by a centralized online system. This concept leverages the collective strength of participating academic institutions, providing access to a diverse pool of qualified professionals with various skills. Roles within the community span from administrative and admissions personnel to IT implementation managers and software developers, continuously expanding to meet evolving demands. By establishing a TalentCalling center in the Metro Washington DC area, nextSource aims to foster peer sharing among schools, accelerating innovation, and generating cost and time savings while granting each institution wider access to a broader range of talent.
Frequently Asked Questions
A Quickly Evolving Industry.
The Higher Education sector is made up of about 4,300 colleges and universities in the United States. Its workforce includes a wide variety of jobs ranging from administrative staff and teaching faculty to food service workers and custodians. Rapidly escalating costs, struggles to provide curricula that prepares students for future workforce needs, mounting student debts, unacceptable racial disparities, technology-driven disruption, and low completion rates have caused universities to re-imagine their approach to education. In response, the core activities of most universities have shifted to contingent workers and dramatic growth in remote learning.
Total number of colleges and universities in the US: 3,982
FIVE MAJOR WORKFORCE CHALLENGES
#1 TALENT
Attracting, finding and retaining talent with intense competition from the corporate sector and other academic institutions.
Rapid transitions to remote learning have resulted in increased vulnerability to cyber attacks and a shortage of available data/network security experts.
Students and employees want "hyflex" options. This requires greater adoption of educational technology, and universities face limited IT resources and faculty inexperience with these approaches.
Uncertain enrollment forecasts due to changing demographics, increased delays in students starting college or dropping out, and pressure to offer greater flexibility make planning difficult.
Students are seeking diversity in their faculty and equity in the institution staffing.
HOW NEXTSOURCE HELPS HIGHER ED SECTOR CLIENTS ADDRESS THESE CHALLENGES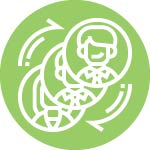 Providing greater access to talent through the curation of custom talent communities.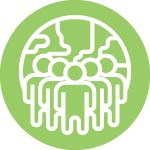 Curbing spiraling labor costs through effective workforce planning.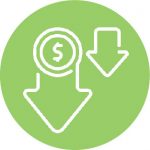 Building efficient programs that combine all talent sources across any geography into one workforce.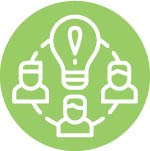 Creating agile workforce management strategies to retain current talent and prepare for the future.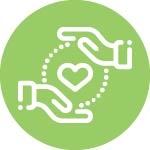 Successfully managing the program through continuous evaluation, alignment and growth.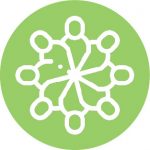 Creating a diverse and inclusive workforce through custom talent communities that source and connect with under-represented talent.
UNIQUE SOLUTIONS
Our extensive portfolio of solutions are tailored to the specific needs of our higher education clients.