What to Look For in Employers in Today's Employee Driven Market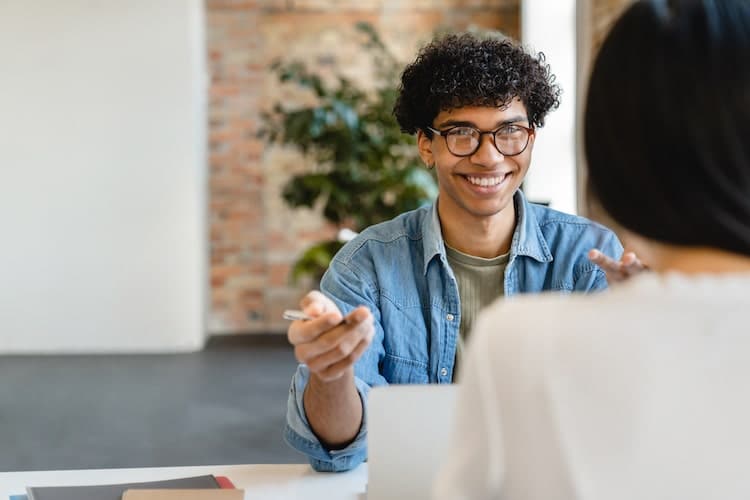 The average American worker will hold twelve (12) jobs over a lifetime. One of the impacts of COVID-19 is that this rate increased either because individuals lost their job and were forced to find a new one…or because it provided an opportunity for many to reconsider their work and career goals.
As the economy recovers, we find ourselves in a period of talent scarcity. Finding a job should be relatively easy for jobseekers at this time, but now is the time to get more selective with your search. Employers must do more to attract talent in today's competitive environment, and you need to ensure that what you are looking for coincides with your immediate needs and long-term career goals. Be cautious: research is emerging which indicates that many who changed positions over the past year in exchange for higher wages or different working conditions now regret the change.  Here's what to look for in employers, and job choice, to ensure regrets aren't part of your career trajectory.
Aligned with Your Goals
When considering a job offer, act as your own career counselor. Will the position meet your immediate goals and be a step forward in your longer-term career plans? Money is great, but nothing is as important as your time. Use the time at a business to grow and learn skills that align with your goals and personal objectives. For example, let's say you want to own your own PR business one day. What would be the stepping stones to get there? A great start would be working in PR for another business of course! Maybe if there is a certain niche of PR you'd like to work in, getting your foot in the door with that industry would be a small stepping stone as well! Remember your career is a marathon, not a sprint.
Culture
Every business talks about corporate culture but few can define what that means. Basically, it all comes down to whether you feel you can do your best work, continuously learning and growing without being overly stressed. Perks are only one dimension. Do you enjoy a work happy hour occasionally, an annual holiday party, or even something like getting out in your community to do volunteer outreach? These are important elements, but it often comes down to management style. Make sure you know a little bit about this before accepting a role with a company that might not share your expectations of workplace culture.
Management Style
When you accept a new position, you are establishing a business agreement between two parties. Each has expectations of the other. Your new employer may have made lots of promises to entice you to join the company. First test of the manager: willingness to put the promises in writing. If not, there is no obligation to make good on those promises.
This is just the first test. Before signing on with a business, find ways to get a feel for the team you'll be joining. How is it managed? Some people thrive in an environment where their managers oversee their every move and others do not. What is the group's reputation within the company? What has been the turnover in the group? Is it a team, or merely a group of co-workers? Can you find mentors in the company? It's important to have a clear expectation—so make sure you are signing an offer letter for something you are truly looking for.
Find What to Look For in Employers
When you're out on the job search, it's just as important to know what you want from a position as what to look for in employers. Learning this about yourself lets you know what positions will be appealing to you and what you want from a given career/job.
Connect with nextSource to help with your career's next steps, and find a job that speaks to you—goals, culture, and all.