What Not to Put On Your Résumés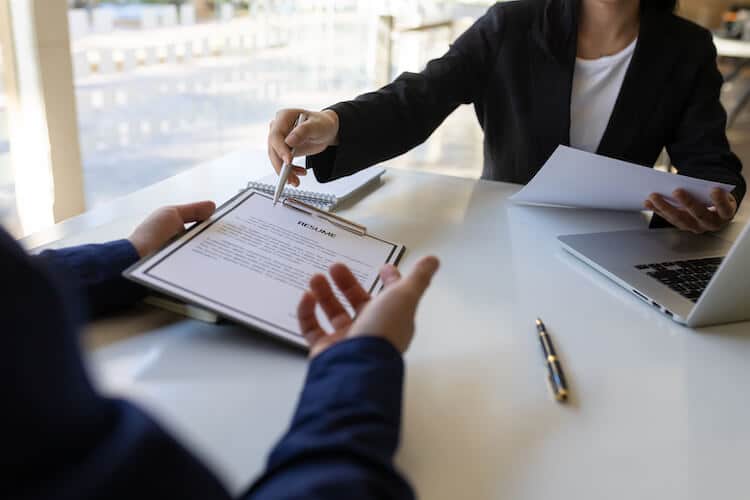 You're building your résumé for a new job—and you can think of a million ways to approach it. There are so many wonderful aspects for a person to display on a résumé, but there are key points you need to address, which you can find in our last Working Knowledge article on résumés. Some things just aren't necessary. Here are a few tips on what not to put on résumés.
What Not to Put on Résumés: Exaggerations and Untruths
This is probably the most important thing you find here: Do not misrepresent yourself on your résumé. Typically, if a business is interested in you, they will conduct a background check on you, as well as reach out to previous employers, former colleagues, and social media to confirm what you have told them about your academic degrees, work experience, or contributions you claim to have made in prior roles.
Employers are coming to the realization that people don't need years and years of experience to be a top performer. Businesses are seeking skills and positive outlooks in individuals so the last thing you want to do is destroy your reputation and face dismissal out the gate by misrepresenting something so small as stating you were a manager, rather than a specialist.
Getting Too Personal
Personality is HUGE. Bringing some of that to an interview is excellent because people want to have fun colleagues they get along with; however, a résumé is meant to be your professional whitepaper. It should be clearcut and show the employer your strong work qualities. You may add a brief history of yourself, but this should be concise and remain professional. No need for shock value in a résumé and, if you want to get a tiny bit more personal, create a cover letter for the résumé.
Even in this case, the purpose of the cover letter is to tie your expertise to the open role at hand so it should be only slightly more personal than your résumé. Always keep in mind that you are seeking to establish a business relationship. When candidates share too much personal information, they come across as needy, and most potential employers will run the other way to avoid a high maintenance employee!
Irrelevant Experience
When you send your résumé to a potential employer, you are attempting to say that you are fully qualified for the potential job. Focus on experience that directly relates and sets you apart. Prior work experience may have offered plenty of opportunity to learn and grow, but you don't want to focus too much on any experience not related to the position you are seeking when creating a professional résumé.
If your résumé seems a bit light in relevant work experiences, consider enhancing your skills. There are skills you can learn for free whether it's through Google Skillshop or a HubSpot Academy. Take advantage of the many free resources at your fingertips. These trainings and certifications can sometimes help you stand out more than a college degree.
Remember, what not to put on résumés includes all these things, especially exaggerations and untruths. You want to be authentic when presenting yourself to a prospective employer and include only what's relevant to the job at hand. Your résumé reflects your professional qualifications and persona. All this said, we wish you luck on your job search!
nextSource as an Employment Resource
nextSource is a Managed Service Provider that assists companies with their workforce. Connect with us to join our growing pool of candidates for jobs and careers that appeal to you. You can also inquire about job opportunities of our own here at nextSource.