Year in Review – nextSource Blog 2018 Highlights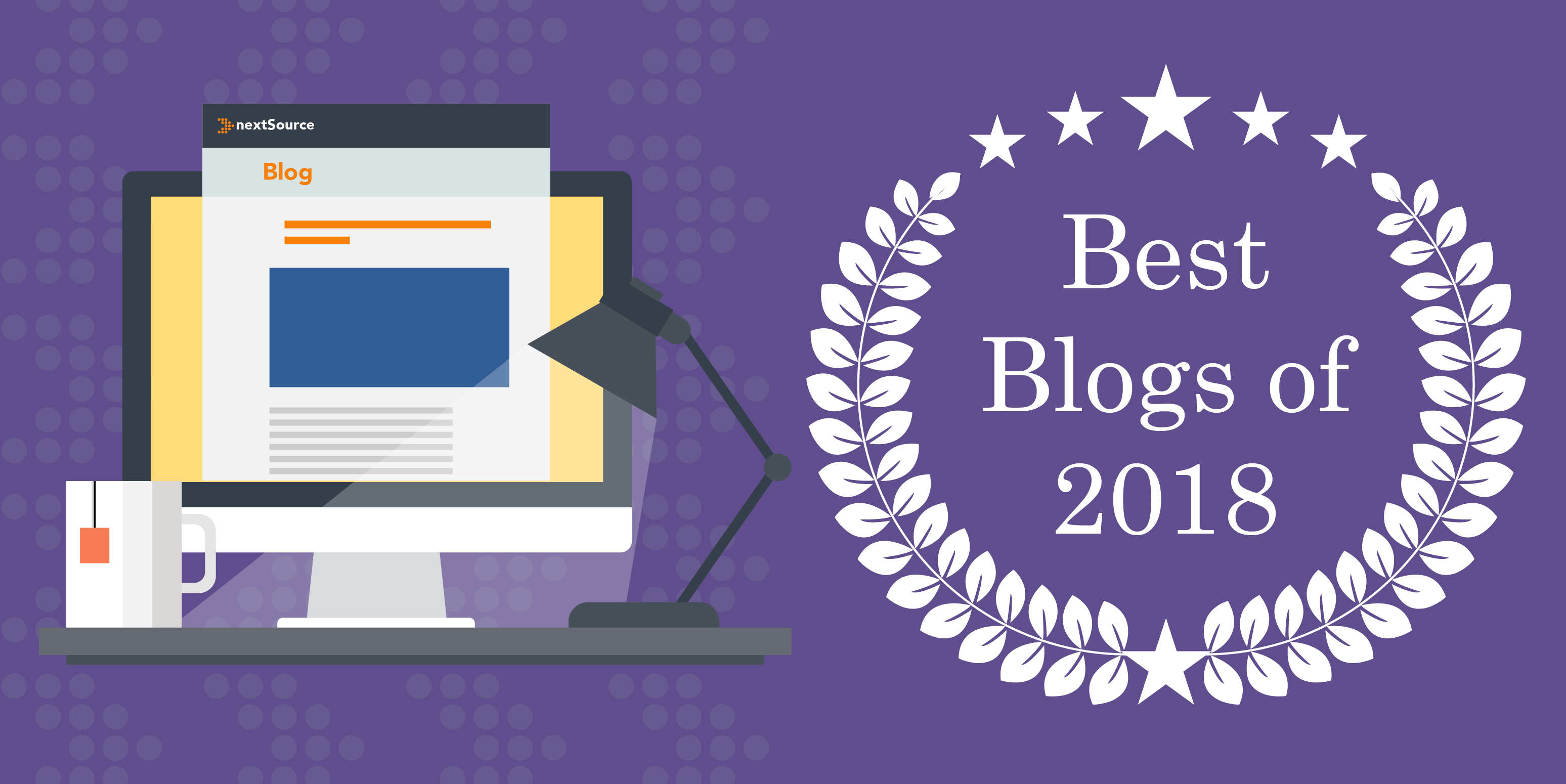 As has been our tradition here at the nextSource blog, we're once again looking back over the last four quarters of content we've produced on a wide range of topics relevant to workforce planning and management. It is always interesting to make this review as it provides a tidy summation of the state of our industry and helps keep us focused on the subjects most relevant to workforce management professionals seeking to remain at the bleeding edge of developments and trends affecting their respective organizations. So, without further ado, here's the recap of the road we've all traveled in 2018.
We began 2018 with a primer on assessing existing workforce plans as a basis of planning for the new year. We covered a range of important legal issues including the impact of the new tax law on IC tax filings, and how to stay compliant with FLSA regulations. We touched on the importance of keeping the humanity in human capital management with a post on the benefits of diversity in the workforce and how a personal touch in onboarding processes boosts retention. The nextSource blog offered guidance on deciding whether to insource workforce management or outsource it to an MSP, tips on building a successful strategic sourcing initiative and even delivered a two-part series (part 1 and part 2) analyzing the information-rich Staffing Industry Trends report from the SIA.
For the second quarter, we examined the tenets of Total Talent Management, learned how best to balance fixed against variable labor costs, and revealed insider tips on assessing the true neutrality of "vendor neutral" MSP programs. In this quarter, the nextSource blog wrote at length on the value of collaborative effort with pieces on boosting savings and improving fill times via coordination between HR and procurement. We also learned the secrets to achieving strong relationships with staffing MSPs and why an MSP is a critical factor in successful, external workforce management. As the summer approached, the blog offered some best practices for preparing to source and engage summer interns and a piece on how to attract top talent from 2018's class of new college graduates. All this was punctuated by a well-received three-part series (Pt1, Pt 2, Pt3) on retaining talent in a high demand environment.
The summer heated up with thought provoking pieces focusing on workforce management's role in driving bottom line results with a piece on the direct correlation between hiring practices and profitability. Another post looked at applying the tried and true "iron triangle" method to labor pricing strategies. More content on fostering strong partner relationships with a piece revealing how to become the customer of choice to your suppliers, the value of regarding cultural alignment when sourcing a prospective MSP partner and best practices for vetting new supplier organizations.
There were plenty of current events influencing workforce planning over the summer and the blog reported on much of it with insightful analysis and commentary. The blog tackled such issues as the ramifications of Uber's ongoing labor law court challenges, the effect of record-levels of merger and acquisition activity on workforce planning and even how organizations should modify their planning to better navigate the two-fold effects of low unemployment and rising wages.
Always focused on finishing strong, the nextSource blog rolled into Q4 with hard-hitting posts on such topics as selecting the best locations for setting up a contingent workforce and the critical elements to examine when selecting a workforce management solution provider. The blog offered guidance on minimum salary laws in different states and took a look at the growing influence of online studies on the workforce plans of higher educations' hiring organizations. We also did some prognosticating about the potential financial costs of today's rising wages as well as predictions on the fortunes of the growing SMB market as we looked into 2019.
The imminent New Year promises the same level of rapid change and innovation. We resolve to continue to put our hearts and minds into staying abreast of all these important trends and topics to deliver to you, our readers, industry-renowned insight, commentary and perspectives you need to stay on top of your game in 2019.
Blog, MSP/VMS, Procurement Services, Cost avoidance, Cost savings, Human Resources, Best Practices, Workforce Management, Gig Economy, VMS, Strategic sourcing., Procurement