Workforce Implementation Guide for Team Building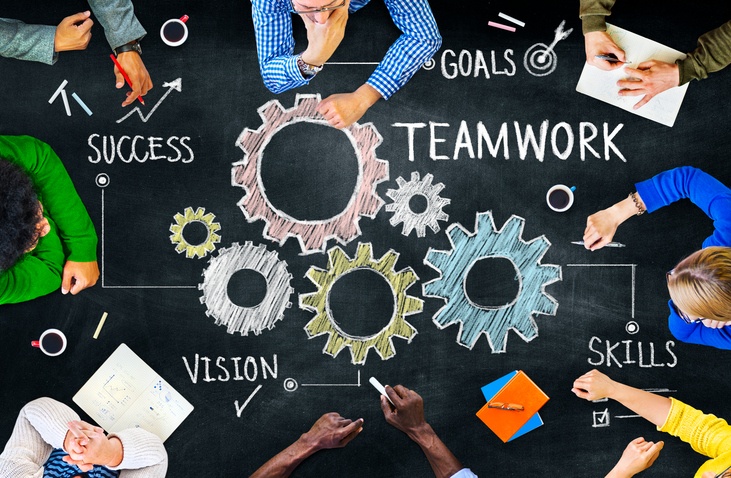 Let's imagine you were building a home. You could have a fantastic blueprint from a renowned architecture and design firm. You could purchase the finest materials and an amazing property location upon which to build. All these things point toward the construction of a home that you and your family will enjoy for generations. Yet, if you hire a sub-par builder, neither your blueprints, your marble columns and burlwood panels nor your oceanfront location will be enough to keep your home from having a sinking foundation, crooked floors, drafty windows and a leaky roof. The same is true when it comes to workforce management program initiatives. You can select a great plan, buy the best software tools, engage top suppliers, but if your implementation team is weak, the whole endeavor is doomed to fail. So, here's a workforce implementation guide for the areas you need to focus on when it comes to fielding the ideal implementation team.
First, think cross-organizationally. Ensure your team has all the needed perspectives represented. That means the team should have elements from your internal organization, your MSP partner, your VMS or tech solution provider and even a voice or two from top suppliers. You'll want to define the core team from each party. Assign the roles of Executive Sponsor, Project Manager and Business Analyst to each group.
Within each team, there are varying functional areas. Generally though, each of these three primary partners contributes to the following tasks:
Project scope and roadmap
Transition and change management by phase
Overall solution design
Legal (contracts)
Supplier management
Job titles and rate management
VMS technical administration
Finance and invoice
Integration and data mgt.
Employer of Record (EOR) services
Reporting and analytics
Marketing and communications
Training and support
With all the primary partner groups focused on the same goals and objectives, collaboration will be fostered, which is a vital component to implementation success.
The next piece of the puzzle when it comes to attaining the ideal workforce implementation team is scheduling. Part art and part science, rigorous schedule management is essential to success.The range of time commitments for team members may vary, but as a general rule, core team members typically commit to 20-30 hours per week throughout the project, which usually takes between 90-120 days to complete. Most subject matter experts (SMEs) need to contribute approximately 10-20 hours each over the life of the project. Be proactive about making it clear to all parties what is required and expected of their time as it relates to the implementation. Be up front and honest about it from the outset to avoid absences and gaps among key personnel when it matters most.
Also, don't forget to coordinate with the non-contingent-workforce related elements of your own organization. Although not involved in the primary functions of workforce management, your legal, IT, project management office and governance departments are all critically important to ensuring success in the implementation of any new program. They should be engaged, consulted and counseled every step of the way. Moreover, it is important to interface with HR to ensure alignment with corporate compliance policies.
From the standpoint of management style, be sure to match the workforce implementation team dynamic with your organization's existing culture. Some organizations are very inclusive and consensus oriented. Others are more centralized with a top-down structure which requires informing different groups only as necessary as the process rolls out. Just remember that diverse audiences need diverse representation. Make sure every group is fully invested in the success of the project. Following the steps in this workforce implementation guide will result in a program for workforce management that lives up to its potential and drives value for the organization over the long term.