Why MSP/VMS Solution for Contingent Labor is a Necessity for More Organizations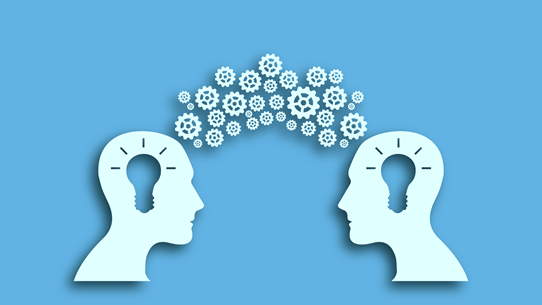 Contingent labor as a spend category continues to grow and today represents a significant percentage of overall indirect spend for many organizations. According to Deloitte, some large enterprise organizations report spend focused on contingent workers equals the rest of their entire procurement spend! Many enterprise organizations have already determined that an MSP/VMS solution is critical to success when it comes to contingent workforce management. Yet the mid-market still labors with low adoption of these solutions. Here's what the mid-market can learn from the hard-won wisdom of their enterprise-level counterparts about the necessity of MSP/VMS solutions for contingent labor procurement.
The contingent workforce has graduated from being an ancillary part of the overall labor force to a standard requirement for competitive businesses. Contingent resources, typically younger and more flexible, enable an organization to accommodate fast-changing needs that call for expertise on a short-term basis. Today's more mobile, cloud-enabled working environments also drive increasing numbers of jobs that can be performed from any location.
As such, the very attributes that make contingent labor attractive also introduce sourcing and procurement complexity which increases risks like excessive costs, worker misclassification penalties, tax/insurance compliance, safety challenges, and others. Procurement has been tasked with determining how to best source and utilize these non-employees while managing costs and mitigating risk. However, the established processes governing human resources for full-time workers are not well-equipped to address the complexities described above.
This may be why two in three large enterprises (and far more by some estimates) have found consistent success outsourcing the management of contingent labor and the agencies that supply them to Managed Service Providers. For their part, mid-tier companies have been slower to pursue this type of solution for several reasons. Some cite a limited understanding of options available and benefits that each option can bring, while others point to fear of resistance from internal hiring managers and key suppliers. Others blame their inability to convince key decision-makers of the proven benefits because the absence of a formal contingent management program often means that the baseline information needed to build the business case is not available.
Whatever the reason, there is no longer any credible argument against the value driven by engaging an MSP/VMS solution to manage contingent labor. To determine if doing so would be the right step for your organization, there are a few ways to proceed. Begin with an assessment of your current situation as it relates to the procurement and overall utilization of contingent labor. Identify stakeholders, their needs/priorities, and use this information to build a cross-collaborative approach to solution decision and MSP selection.
Next, consider different program types and alternatives. Do you want to totally outsource this responsibility, or continue to manage certain locations or skills in-house? Do you need the third party to provide onsite resources? Do you want to phase the program in, or address all contingent labor simultaneously? What technology, if any, should be considered? Evaluate leading MSPs to determine proper alignment between your goals and their capabilities. Expect them to be able to quantify areas of improvement in terms of cost, reduced administrative burden, quality and availability of talent, and reduced risk.
For more information on this process, how to build the effective business case, developing champions internally among the key stakeholders and decision makers within your organization, join the nextSource webinar, "Is an MSP/VMS solution for contingent labor right for you?" The webinar happens Tuesday, November 5th, 1PM Eastern. Register here today!