Why and When to Leverage an Employer of Record Service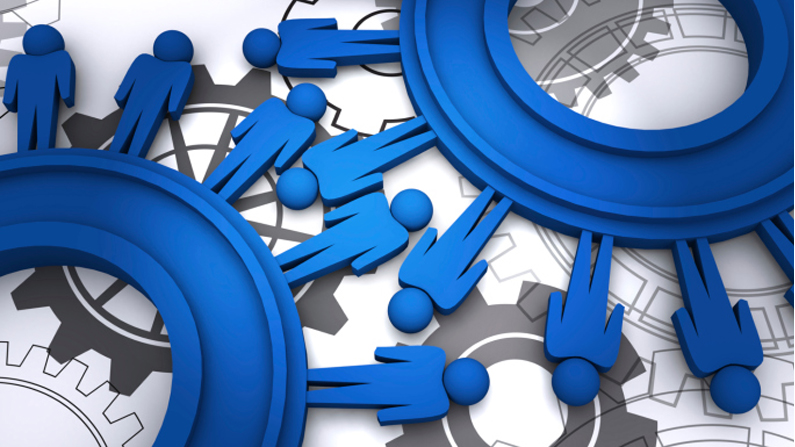 According to a particularly savvy nine year old this author knows, "There's never really a bad time for ice cream". There's something to be said for this brand of positive thinking. I mean, in spite of all the cautious thinking and measured responses that come with being an adult (or the adult in the room of a business environment) there are some things that just make sense and should be embraced whenever the right opportunity presents itself. This is as true of ice cream as it is of Employer of Record (EOR) service if you're the person responsible for your organization's workforce management practice.
With the growth of the contingent workforce and the multiple flavors of non-employee labor available and used as part of the modern labor force, the nextSource blog thought it would be a good idea to examine some of the reasons why an EOR makes sense and when. And we won't stipulate that you have to wait until after dinner!
First, a bit of definition. What we refer to today as Employee of Record service may be more widely recognized by the outdated term, "payrolling". What began as a simple means for easing the burden of benefits and compensation administration for "temp workers" (the predecessors of today's contingent workforce), then matured alongside the increasingly dynamic utilization of non-employee labor. The practice of payrolling was embraced by staffing agencies as a means for maintaining compliance with IRS and other regulatory guidelines governing the provision of compensation and benefits to non-employee labor of all varieties – independent contractors, contingent workers, temps, etc.
Today, the practice of payrolling has expanded to include the outsourcing of HR through such constructs as the Professional Employment Organization (PEO), which assumes the entirety of the HR function for its customers. The Employer of Record stands somewhere between the PEO and the in-house HR/benefits department and is being leveraged to address many challenges facing companies using a wide array of non-employee labor. Here are three solid reasons why a company might opt to use an EOR service.
New Requirements Mandated by the ACA (Obamacare)
Compliance with ACA guidelines regarding the provision of medical benefits to workers is a thorny thicket of requirements. It can be a full time job for your HR department to determine how to keep all varieties of contract labor compliant. For this reason, many are opting to engage EOR services to handle the due diligence and to assume liability for any infractions that may arise. Since it is the business of an EOR service provider to ensure full compliance with ACA, organizations are comfortable relinquishing this responsibility to the EOR. It simply saves administrative time and mitigates the risk associated with benefits provision to contract workers.
To Ease Administrative Burdens Overall
It isn't just the ACA that is driving dramatic increases in the volume of administrative work for HR departments. The overall increased utilization of all manner of contract labor means a far more complex environment for the administration of benefits. EOR service lets companies unburden themselves with this complicated and labor intensive work so that HR can focus on the needs of the full-time employee workers' needs; resting assured that all rules and regulations are being strictly followed and enforced.
When Compliance Matters
Your business has complicated business rules. Coupled with increasingly aggressive enforcement of rules by the Labor Board and the IRS, it is harder than ever to ensure compliance, even despite honest best efforts. EOR service protects your business from these dangers by effectively handling workers' compensation claims, on and off-boarding employees, performing background checks, and worker classification checks. If your organization is trying to split time between compliance efforts and broader strategic initiatives, then the EOR service is for you.
Of course, there are other reasons for why and when to use an EOR. Ask your trusted workforce management solution provider for details.