What's to Be Gained Implementing a Contingent Workforce Management Solution?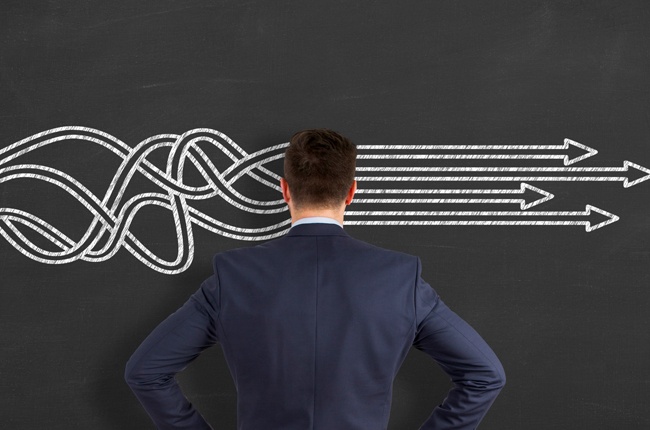 A contingent workforce management solution positions any organization to fully leverage its entire workforce—employees and contingent workers—while streamlining operations, reducing time spent on non-core activities, and ultimately cutting costs. The support of a workforce management partner permits hiring resources to focus on their core role and alleviate tedious management of the extended workforce.
Centralization and standardization of scheduling, tracking, managing, and paying workers is a critical component of workforce management. Unfortunately, for most organizations these processes are often fragmented across many different departments. This fragmentation leads to miscommunication, extra administrative effort, duplication, wasted time, and a higher risk of error—especially when they're handled without the assistance of automation.
To properly leverage a contingent workforce, one must ensure the right workers with the appropriate skills equipped to do the job are acquired at the lowest cost possible. This provides an optimal balance between labor and demand, which delivers a solid return on investment. But when workforce management processes are disjointed, contingent workforce optimization can be both difficult and costly. Unmanaged or undermanaged workforce activity simply doesn't support the holistic picture required. Nor does it yield data needed to succeed.
A contingent workforce management system can yield substantive cost-savings opportunities by optimizing supply and demand for all employees and contingent workers by streamlining management processes and providing the valuable insights needed. By bringing together workers, processes, and data in an integrated, automated way, these solutions enhance management efforts and cut costs in the process. Below is a list of positive impacts:
Improved Resource Allocation
A contingent workforce management solution frees managers from time-consuming and repetitive administrative tasks. When they spend less time in the office on employee attendance and time, they can work on increasing employee productivity, which saves money on labor costs. A workforce management system can also automate the cumbersome and time-consuming administrative tasks that waste your managers' time, so they can focus on the workforce.
Time and Cost Savings
Merging the scheduling, paying, and management of the contingent workforce reduces administrative costs significantly. Having one system that handles all of the tasks streamlines processes and increases efficiencies. The time saved equates to money saved and creates visibility into valuable data for improved business management.
Increased Efficiency
When a company manages its flexible workforce manually through multiple channels, such as payroll departments, human resources departments, and their respective managers, the organization is at an increased risk of error. Having too many cooks in the kitchen is not only redundant and results in costly duplications, but it can create confusion and miscommunication. These problems can lead to payroll and other types of costly errors. By automating time and pay calculations, the solutions eliminate preventable errors and ensure that complex payment standards are being followed with precision.
Adoption of Best Practices
Having a flexible workforce management solution that allows the storage, monitoring, comparison, and assessment of workforce data. This helps management discover new best practices to be adopted across the company for big savings. Understanding the right labor mix for a company for example provides the optimal balance of labor and demand.
Data-Driven Decision Making
Evaluating the costs and productivity of the contingent workforce is easier when there is real-time visibility into data. With complete and replicable metrics, a program has visibility into the data needed to make informed decisions. Understanding when to renew a worker's contract or which class of worker is best to hire for any given project significantly increases productivity and reduces workforce costs. With more context and data in their hands, managers can make better decisions. They have the information they need to hire the right workers for a job and ensure that staffing is always at an optimal level for cost effectiveness and productivity.
Total Visibility
Unless you are using a workforce management solution, you can't truly determine the effectiveness of your contingent workers, practices, or processes. When you invest in a workforce management solution, you can finally have total visibility into your workforce. You can improve quality, increase productivity and operational efficiency, and save time, all of which will lead to reduced costs.