The Ukraine War and its Effects on IT Staffing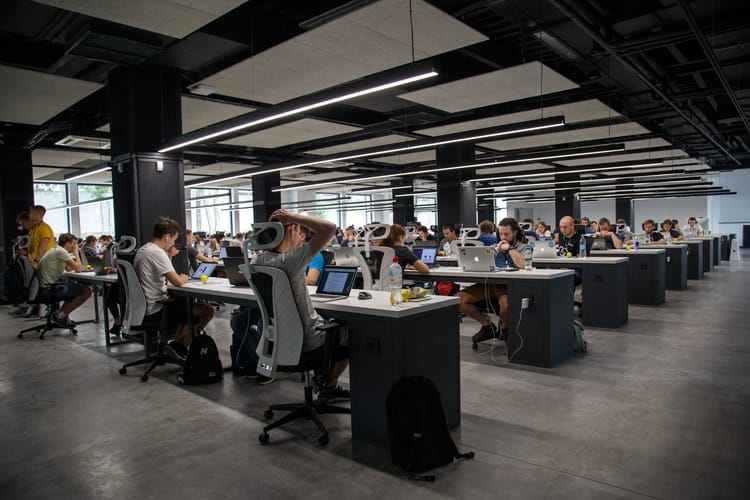 The fog of war clouds visibility when it comes to planning just about anything. While there are certainly dire, life-threatening consequences for the humans caught in the crossfire, it may seem less important to consider the consequences to staffing industry concerns. However, since IT talent continues to be in exceptionally high demand and short supply globally, the destabilization of Ukraine poses a particularly troublesome challenge as the Eastern European country has historically been a nation delivering high volume of IT workers. How will the Russian invasion of Ukraine effect labor markets worldwide?
No one knows for sure, but most of the forecast scenarios are not good. Ukraine had become an IT powerhouse with its booming tech sector before the invasion. The IT Ukraine Association, an IT recruitment firm in that country, had reported an increase of 36% in export volume last year. Much of that work product supporting businesses in Europe. Gartner Group estimates suggest there were 85,000 to 100,000 export service workers in Ukraine before the onset of the conflict thanks to the Ukrainian emphasis on academics feeding software engineering and application development pipelines in that country's colleges and universities.
Now it would seem that several war-driven forces are undoing that formerly robust pool of talent. For example, many Ukrainian IT workers have left their jobs to answer the call of duty via mandatory military service. Many Ukrainian women in IT roles have joined workers in other industries in fleeing Ukraine for safer havens in Poland and the broader EU.
Similarly, anticipating authoritarian crackdowns at home and to avoid the financial pain of global economic sanctions, many Russian professionals have been fleeing Russia driving a "brain drain" from that nation. Sanctions have been driving mass layoffs, and the closure – temporary or permanent – of numerous Russian IT organizations. For expats living in Russia and working in tech fields, the challenge is being stranded there due to flight restrictions, which further depresses the number of IT workers available to meet global demand.
Paying IT workers that remain in both Ukraine and Russia has also become very problematic; in Russia because of the sanctions and devaluation of the Ruble and in Ukraine because of the destruction of financial infrastructure needed to process payments and so forth. Many employers are finding it difficult or impossible to pay and are forced to place workers on leave or to terminate contracts entirely.
Right now, the situation is very fluid and the future is very uncertain with respect to how the pieces will fall together in the aftermath. For more insight and perspectives, here are several articles providing additional clarity and projections.
From Contingent Workforce Strategies – "Ukraine invasion puts labor markets at risk"
From SHRM – "Impact of the Ukraine Conflict and Related Sanctions on Global Workforces"
From Staffing Industry Analysts – "Ukraine-Russia conflict poses risk to labor markets across other countries"
If your organization relies heavily on IT contract labor as part of your contingent workforce program, consider consulting with nextSource to proactively plan for access to this critical skill set in an environment where already tight supply could grow critical.