The 'New Normal' in Labor Trends is a Boon to Mothers in the US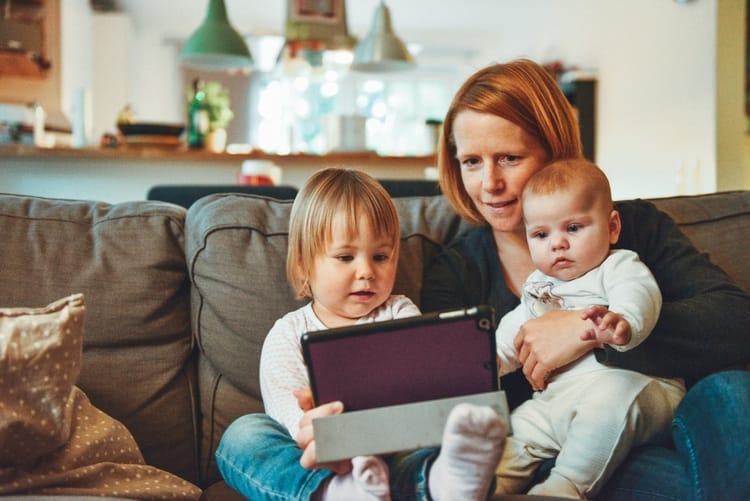 Where would any of us be without our mothers? Moms have, for a long time, been dealt a tough hand in the employment game. Particularly in the US where maternity leave is a pitifully narrow window of time compared to the rest of the industrialized world. The advent of cloud computing and work from home/remote work initially seemed like some relief for working mothers. However, it wasn't until the pandemic that every industry was forced to allow it – and many have learned to embrace it. The Mom Project recently reported on "Five Trends to Define Work in 2022 and Beyond" – for Moms and for all.
The Mom Project is the leading platform for moms to discover their economic potential. Serving over 500,000 moms and 3,000 companies through its robust suite of hiring, education and retention solutions, The Mom Project is supporting mothers in finding success on their own terms.
"While the pandemic has been hard and heartbreaking for so many, it has shed a light on many of the inequities that exist in the workplace," said Allison Robinson, The Mom Project CEO and founder. "Companies are in dire need of talented employees, but they will have to re-evaluate many of their antiquated business practices in order to attract and retain them. The power has shifted from employer to employee."
The five trends identified by The Mom Project are largely reflective of trends affecting much of the US workforce. However, for mothers in particular, these trends are especially relevant. Here is a synopsis of the five trends The Mom Project identifies.
Increased dependency on contingent workers
We all know that contingent labor utilization has expanded greatly before and especially after the pandemic. Contingent labor is frequently a pathway toward advancement and better jobs. And though data still shows full time workers are more confident in their ability to achieve career goals, the broader embrace of contingent and remote work makes it easier for mothers to participate in career growth.
"Childcare deserts" driving reliance on remote work
Before the full embrace of remote work, moms had to often prioritize family over career. During the pandemic, on site workplaces struggled to staff childcare operations – both private and in the workplace. As a result, childcare deserts became too common. As remote work became widely accepted, moms were afforded the chance to better balance family and career and this bolstered labor nationwide.
Getting rid of resumes
Thank the Great Resignation for the movement away from reliance on resumes as the key factor in recruitment. Forward thinking companies are looking at talent overall and investing in candidates via upskilling programs to groom talent to fill openings.
Upskilling/investment in new, current employees
When an employer focuses on upskilling, they are able to be more proactive in talent development. They can take a more activist role in polishing promising candidates into perfect fits for certain roles and opportunities. For moms who may have been away from the workforce for a couple of years, this is a boon!
Federal investment in childcare/universal pre-K
While stalled by republicans in the Senate, the Biden Administration's Build Back Better bill would direct $400 billion toward free universal preschool for every 3- and 4-year-old alongside an additional $200 billion in tax credits. If the Congress can pass any version of this agenda, these resources would be perfect for helping moms get back to work.