Strategies, Resources to Help Support Workforce Wellbeing as Pandemic Continues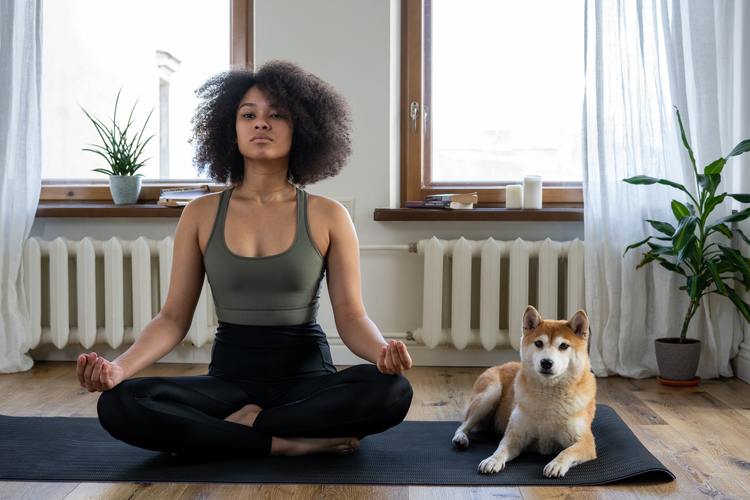 With so many facets of the workforce performing their roles via remote working arrangements, there is some concern over the effects of isolation, stress and emotional duress on the wellbeing of workers. What can be done by hiring organizations to help ensure the wellness of their workforces and protect the productivity that stems from a well-adjusted and engaged labor force (even when many of them are working by remote)?
For our part, nextSource has recently embarked on an internal employee wellness campaign we refer to as "Fitness Friday". This new program is designed to deliver important pathways toward physical, mental and emotional wellbeing to our team during this time of increased isolation and worry. Every Friday, nextSource provides a virtual yoga instruction session. Team members inclined to take some time to realign the balance between body and mind are encouraged to log in via the same web teleconferencing tools used for business, and engage in some contemplative, guided exercises. Other similarly socially distanced offerings are in the works as well.
Here are some ideas to help spark a wellness initiative for your workforce during the ongoing struggles caused by the coronavirus.
Fitness Apps
Offering access to fitness apps is a great way to drive good mental and physical hygiene. nextSource recommends making these (or others like them) available to the remote workforce and permitting a portion of the workday to be allocated toward their use. Make sure to offer resources that are available both on handhelds as well as desktop/laptops to drive increased usage. Participation should not be compulsory. Here are some solid app options:
The Seven Minute Workout
The Meditation Studio
Endomondo Personal Trainer
MyFitnessPal
Online Learning Resources
Whether it is continuing education related to their career fields, learning a new language (either spoken or computational), stretching the mind with education is good for neuro-plasticity and supports wellbeing by providing a sense of accomplishment – whether towards career advancement or personal growth/enrichment. Peer-topeer review site, G2, provides a well-researched list of online learning resources to choose from when seeking the best resources to match your organization's workforce culture. Check out their list of best online course providers here.

Podcasts and Audio Books
Sometimes a beleaguered mind can benefit from a diversion. What better way to refocus on things outside of the brutal news cycle and day to day stresses of today's disrupted "new normal" than getting lost in a good book or a fascinating discussion of subject matter that piques one's personal interests. Consider providing an open subscription to a source of podcasts and/or audio books as a way to provide stimulation to your workers.
Social Meetup Apps
Missing from the mix in a remote work environment is the social interaction, team building and camaraderie developed in the office during normal times. Many hiring organizations have begun offering social meetup spaces for their workforces to foster the interactions missing in the physical space. Human interaction and collaboration can be supported via online social interactions. Consider setting up an online space where your workforce can interact about things unrelated to both. Keep work-related online networking channels separate from those intended to provide casual, social interactions to your teams. There is still likely a long way to go before anything resembling normalcy is returned to the way we live and work. Engage some of the above strategies today to help your workforce develop a comfortable and life affirming new normal in the meantime.