Six Tips for Crafting an Effective RFP to Select an MSP Provider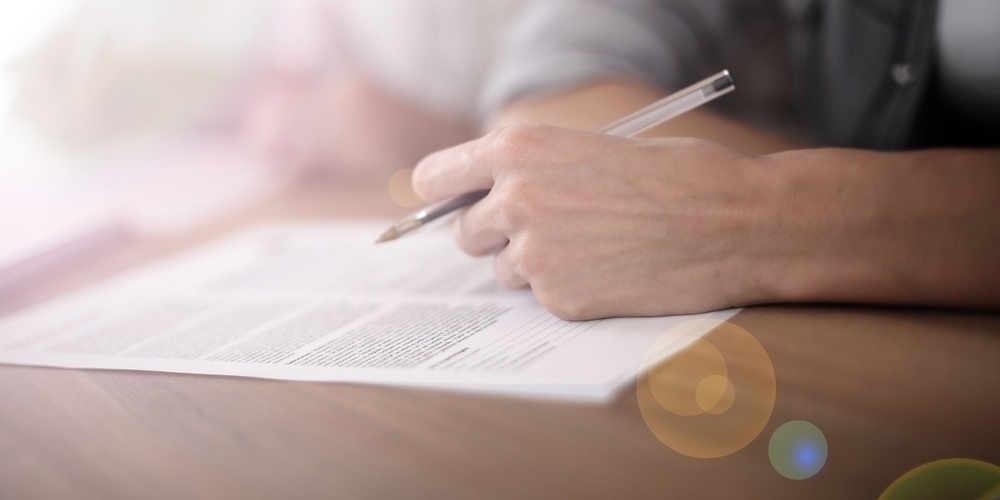 The RFP process, that is, the request for proposal often causes anxiety for people tasked with sourcing professional services such as Managed Service Providers (MSP). Traditional procurement strategies are not usually well-suited for sourcing services. With so much riding on workforce management, particularly when an organization decides to outsource the function to an MSP, it's crucial to select the right MSP provider. And that entails building a solid RFP questionnaire to ask the most pertinent questions of prospective providers, ensuring the one who is awarded the business will be up to the task in every way. Here are some basic guidelines you should observe if you're tasked with drafting an RFP to select an MSP provider.
1. Provide Relevant Workforce Data
The most important rule is, provide as much detailed, workforce data as you possibly can. Even before a responding provider begins to answer the specific questions contained in an RFP, they review the business requirements and project scope information to gain important perspective on what the opportunity will entail should they be selected. This scope and business requirements exposition is best delivered as a word document. It should explain a bit about your organization, its market bearing, its history, its workforce challenges and its goals for the future.
Be sure to provide the detailed contours of your existing workforce operations and composition. Include data on job roles, operational locations, numbers and disposition of existing suppliers, existing technology tools and integrations. Don't neglect to include detailed project parameters with great specificity, so all responding vendors are afforded the same clear understanding of your questions.
2. Incorporate Multiple Perspectives
Next, before you begin to put together the questions, it makes sense to bring together all the key stakeholders within your organization who will be involved in the program after the job is awarded to a provider and implemented. Take time to gather all their perspectives, input and knowledge early in the process so that you can produce a relevant RFP document. Remember, the more information you provide at the beginning, the better providers will be able to answer the subsequent questions you're going to ask.
3. Don't Recycle Old Templates
When you begin to craft questions about specific capabilities, experience and background, avoid the temptation to simply repurpose an RFP document from another procurement project. Doing so almost always results in forcing the prospective providers to answer irrelevant questions which shed little light on their actual ability to perform the required tasks.
Instead, consider all the functional sections of the workforce planning and management program you'd like to achieve, and separate them into buckets. Some common buckets may include things related to the actual process of running an MSP like, sourcing capabilities, staffing supplier partners, compliance knowledge, and benefits administration experience. Other considerations may be more focused on the history and viability of the provider such as, years in business, size and throughput of the provider's largest MSP, history of legal challenges, financial health of the provider's organization, insurance coverage, etc.
4. Encourage Originality
Be sure to clearly communicate each requirement and include space for providers to propose alternative solutions to your challenges that may not have occurred to you. After all, you are seeking an MSP to leverage the expertise beyond the limits of your internal brain trust. So don't build your questions in a way that circumscribes the providers' answers.
5. Prioritize Your Requirements
Another good practice is to include a column in the RFP spreadsheet for a simple system of weighting. It can be as simple as assigning values to each line item on a continuum from "nice-to-have" (but not mission critical) to "need-to-have." For example, you can assign a number 1 to each line item that must be delivered by the winning MSP. A number 2 for those items that should be included but may not immediately disqualify a contender if not delivered. A number 3 would be for items that are not at all required but would represent a great benefit if they were. This makes it very easy for a prospective provider to determine if their offerings are well aligned with your needs and helps them avoid responding to RFPs that they will ultimately not win.
The corollary to this idea is to provide a column on the spreadsheet for the provider to self-assess their own ability to deliver each individual line item. For example, you might instruct the provider to mark X if the requirement is something they are well equipped to deliver, mark Y if it is something that is within their ability but not their core competency, and mark Z if it is a function they are not at all experienced with. This allows you to understand the relative strengths and weaknesses of a provider in different functional areas of workforce management.
6. Build a Reasonable Timeline
Beyond the creation of well-conceived questions, you should also be cognizant that answering these often complex and sprawling requests involves a great degree of effort from each prospective provider. Make sure you're providing a reasonable timeline for responding, depending on the complexity of your RFP. Write your questions clearly and avoid including redundant questions which add more work for the providers while not yielding any additional insight.
For more wisdom on producing an effective RFP document, ask your nextSource rep for input.