Ruling in Lyft Litigation Affirms Gig Economy Workers' "Contractor" Classification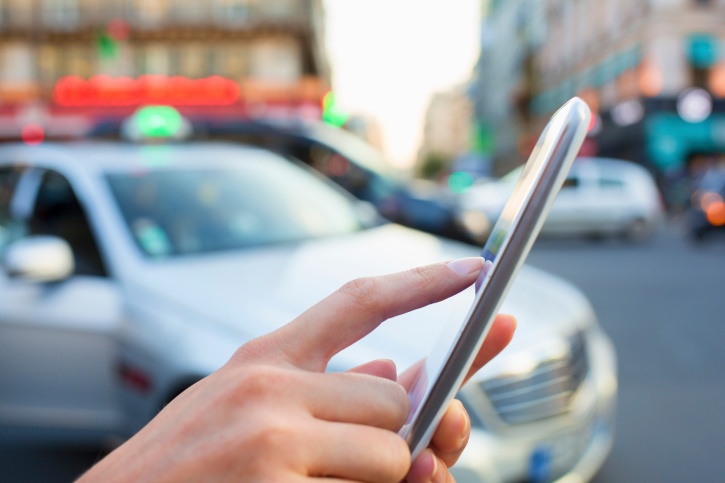 In what may turn out to be a landmark ruling for the so-called "gig economy", California-based ride sharing app and service, Lyft, settled a class action lawsuit brought by its driver-contractors. In federal court in San Francisco, Lyft agreed to pay $12.25 million to drivers and to deliver additional workplace benefits. But (and it's a big but), they will not be changing the classification of said drivers from "contractor" to "employee". With a similar case involving the ride sharing app company Uber working its way through the California courts system, the verdict in the Lyft litigation may portend similar fates for Uber drivers' class action suit.
The nextSource blog has been following these cases with great interest as the entirety of the whole gig economy (or sharing economy as some call it) seems to be in question. This entire industry wherein mobile apps are used to connect contractors with demand in such areas as taxi service, housecleaning and other services, has radically re-written the definition of what it means to be an employee and what it means to be a contractor. As with any paradigm changing advancement or development, there is friction between the status quo and the disruptive forces of innovation.
Characteristic of the technology industry – and tech companies are just what companies like Uber, Lyft and other gig economy companies consider themselves – the pace of growth and expansion is swift. This new model for doing business has mushroomed and the laws and regulations governing many things, including worker classification, struggle to keep up and remain relevant. That's why industry watchers both in technology and in human capital have been following these cases very closely. Rulings in favor of the plaintiffs holds the potential to unmake a billion-dollar industry with the drop of a gavel.
Whether you believe this model is the way of the future or an abuse of capital 'L' Labor, the recent settlement by Lyft seems to lay down a marker for other sharing economy companies facing similar litigation. Uber must surely be celebrating the precedent set in the Lyft class action. $12 million, some new arbitration rules and no admission of guilt seems like an acceptable cost to pay in order to continue to do business the way these technologies companies have been doing with billion dollar results. It could be absorbed as a cost of doing business to a large extent.
While the jury is literally still out on the Uber class action, it seems likely they will reach a similar agreement. (Actually, Uber is scheduled for a June trial in San Francisco.) The same attorney leading the successful settlement of the Lyft case, Shannon Liss-Riordan is also the lead litigator for Uber employees seeking to be classified as employees instead of contractors.
For its part, Lyft general counsel Kristin Sverchek said the company is pleased to resolve the lawsuit on terms that "preserve the flexibility of drivers to control when, where, and for how long they drive on the platform".
So it would seem that the sharing economy, which grew so quickly fueled by technology, is likely to remain a fact of business life in the 21st century. And sooner or later, what is currently being debated in the crucible of the American judicial system will become precedent and settled law. At that time, workforce management programs will be able to definitively codify these new types of worker classification to ensure compliance within their programs. For now, we'll all have to keep our eyes on this evolving status issue to make sure we stay compliant with the law as it currently stands.
---