MSPs Can Avoid Unintended Employment Consequences of New Legislation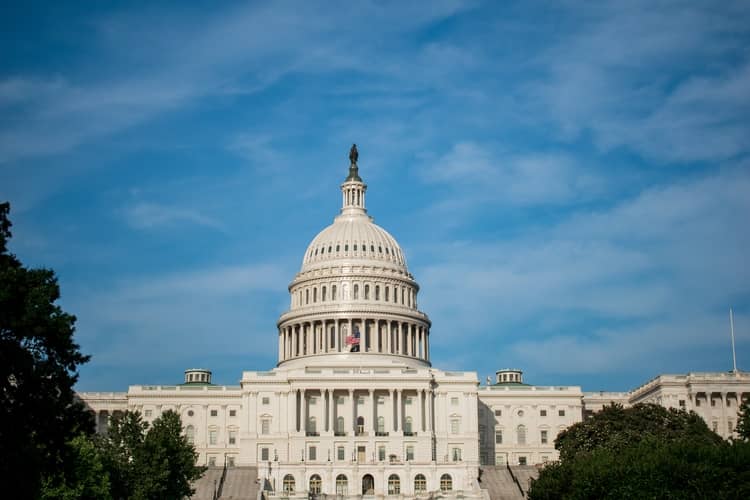 In our last blog, we discussed the forces driving what is referred to as "The Great Resignation". In this blog, we will focus on recent market developments that have impacted the availability of qualified workers. Our intent is not to take a stand on the legality or morality of any legislative, political, or social initiative; instead, we want to explore the potential workforce ramifications and discuss ways in which your Managed Services Provider (MSP) should assist in understanding context, identifying options, and making smart workforce decisions.
Today's workforce environment is deeply rooted in the past. The pandemic and resulting economic crisis, social protests, and new legislation at all levels of government have accelerated the talent shortage that was already underway. The result is a workforce paradox:
millions of people out of work, millions of open jobs unfilled, and millions of people voluntarily bowing out of the labor market.
Recent legislation and corporate policies have had unintended consequences for the American labor market.
In response to restrictive legislation at the State level regarding voting rights, mandatory vaccinations, and reproductive rights, Companies and other States are enticing workers to relocate.  Inducements offered by cities, counties and states include free trips, a temporary break from income taxes, or cash incentives up to $10,000. 
Some states have terminated the federal pandemic-related unemployment assistance programs, stating that the number of unfilled positions is due to workers at the low end of the pay scale earning more through unemployment than through their jobs.
The pandemic drove a wave of relocations last year. Some people lost businesses or jobs and couldn't afford their homes or thought they could save money since they didn't need to live in expensive cities.  The federal government and many companies have made it clear that while remote work can be an option, locality pay will be a factor. 
The growing and varied State and local legislation regarding criminal background checks and drug testing have created challenges and increased incidents of unintentional non-compliance for companies when on-boarding new workers.
New legislation and legal challenges have left many confused as to whether a worker should be classified as an employee or independent contractor.  To make matters worse, the same individual may be classified differently when working in different states.
The result: These actions have added to the 24%of American workers (40% of millennials) who are planning to look for a new job post-pandemic, citing the need for a more inclusive community, compensation, work/life balance challenges and limited growth opportunities. Of those who voluntarily resigned, one-third did so during the first 90 days of employment.
Much has been written about the ways to address these issues, effectively finding, and keeping needed "permanent" employees. However, our economy is highly dependent on the growing use of contingent workers, and standard approaches to the "candidate/worker experience" may not apply. An effective Managed Services Provider will provide the expert guidance needed to establish a highly motivated and productive temporary workforce.
Building from our last blog, let's drill down further:
Forge relationships. The most effective MSP programs are those in which the provider has a deep understanding of the client's business strategies, operational processes, and work environment. This knowledge is gained through frequent interactions with stakeholders and hiring managers as well as regular visits to worksites.
Set expectations up front. Of the workers who left their jobs within the first 90 days, nearly half stated that they quit because the position didn't align with the expectations built during the interviewing phase. When creating new requisitions, it is the job of the MSP to fully understand the needs of your hiring managers and convey those needs to your suppliers. The MSP will ensure that the job description reflects the actual work assignment and will coach suppliers on interview questions to be asked to determine fit with the work environment and expectations.
Consider options for flexibility. There is usually more than one approach to filling a workforce need. The MSP should help you to consider options other than supplier-sourced resources. In addressing whether a remote worker may be considered, the MSP should help you evaluate factors such as job responsibilities, assignment duration, location (i.e., must the worker reside in the U.S.? near a physical business location?), potential cost increases such as employment taxes and required benefits, special licensing requirements, intellectual property considerations, and applicable employment regulations. In addition, when engaging young employees new to the workforce, the in-person experience is typically more effective for the company and the worker.
Reinforce the role of Employer of Record. When engaging an MSP to manage your contingent workforce program utilizing staffing agencies to source temporary workers, the staffing agency is the Employer of Record. The MSP's role is to act as a conduit between the client and the staffing supplier, ensuring that all parties understand their respective responsibilities. In particular, the MSP should be coaching hiring managers on actions that lead to claims of co-employment.
Align compensation with market realities. During an extended period of talent scarcity companies must compete across industries and geographies for talent. It is critically important to stay on top of compensation expectations by role and location. The MSP should regularly conduct market-driven rate analyses and be prepared to identify cost implications of alternative ways to fill positions.
Ensure efficient onboarding. To rapidly fill critical roles, many companies have dropped requirements for background checks, drug tests, and more. The MSP should offer advice as to the most appropriate level of screening for each engagement and should ensure that the suppliers comply with your requirements.
Diversity and Inclusion matters. Diversity is good for business. Companies with the highest rankings for gender diversity within their executive team showed 25% higher profitability than those who rank lowest. When dealing with contingent workers, focus has historically been on spend quotas, which translates into the amount of business that flows to diversity suppliers. But equally important is the diversity of the workforce itself. The MSP should be developing strategies for sourcing diverse candidates, ensuring fairness in hiring and performance reviews, and encouraging bias training for hiring managers. Working with the MSP and staffing suppliers, an effective process for addressing issues of discrimination or harassment must be established that addresses issues when they occur, and then conducts root cause analyses to prevent future incidents.
Recognition for achievement builds loyalty. The top contributors to a high employee retention rate are a flexible work environment, adequate compensation, and recognition for achievements. However, improper approaches to recognition increase co-employment exposure. The MSP should work with staffing suppliers to develop specific recognition programs for your temporary workforce.
Does your MSP deliver on these recommendations?; If not, you should talk to a nextSource MSP representative today. It's what we do!