Market Dynamics Driving Talent Scarcity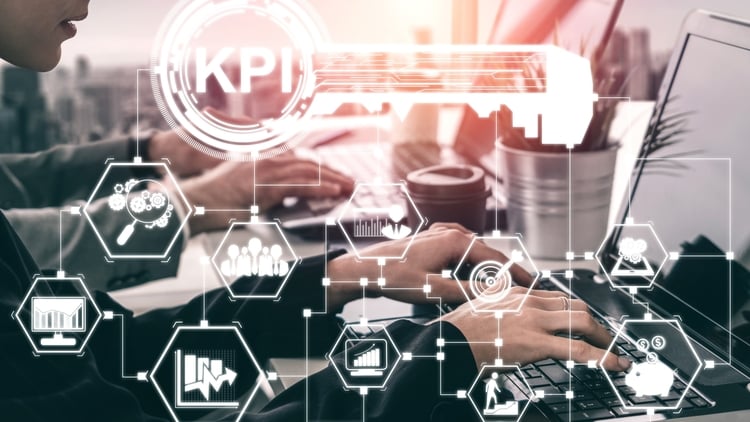 We've entered a time when there are simply not enough workers to manage and grow our companies.
At the same time, unprecedented levels of social, political and economic change are redrawing the boundaries and dynamics of the global workforce.  The net result is currently manifested in growing scarcity of talent and those responsible for workforce management practices are scrambling to understand the new environment and how to thrive amidst an environment radically different than even two short years earlier. Thankfully, nextSource continues to stay abreast of the latest thought leadership and shares insights gathered from leading minds.
In a recent webcast, industry authority Christopher Bruhl, Founder and Managing Director of Leadership Networks, discussed the pivotal events and underlying transformative trends that have resulted in the current shortage of talent workers in the U.S. Mr. Bruhl, an advisor, writer, and speaker on the subjects of economic issues and trends, infrastructure investment, and workforce development, has served as a U.S. delegate to international trade summits, and as chairman of numerous federal, state and local economic committees.
In this session, Mr. Bruhl provides the context for understanding the causes of talent scarcity, offering guidance for addressing short- and long-term talent needs.  He explores implications of an aging population, economic insecurity, technological advancements, shifts in worker locations, and social and legal policies. He then outlines adjustments that enterprise leaders can make in their views toward talent acquisition in order to meet the priorities of today's workers. 
To summarize, Bruhl draws direct correlation between large, uncontrollable forces at play in society and the current extreme scarcity of talent. He points to the dramatic disruption to work and the workplace driven by COVID and its impact on public health and worker mobility. He highlights rapidly evolving laws and their impact on longstanding workplace orthodoxies, like legalized recreational cannabis, open and concealed carry firearms in the workplace and "Ban the Box" laws all of which require workforce management to change and evolve in their approach to sourcing talent.  In aggregate, all these rapid changes, Bruhl notes, have accrued to the benefit of the worker who presently holds more leverage than at any other point in a generation or more.
As a result of the scarcity of talent in the human capital supply chain, Bruhl urges hiring authorities to adjust their approach to sourcing if they're going to remain effective and efficient. He suggests increasing collaboration between hiring organizations and their talent suppliers to develop stronger, more trusted supplier relationships that help keep a lid on rising talent acquisition costs. He offers other advice on strategies for driving retention, using Direct Sourcing, upcycling and increased local training/development as anchors for quality talent. 
Bruhl also helps illustrate what today's workers value most when they look for their next job. Again, Bruhl emphasizes that employers must adjust to an environment where workers hold the upper hand. He shares data showing that workers want job stability more than any other factor. But in close second are work/life balance, good pay and benefits, a sense of purpose in their role and opportunity for advancement. While none of these desires are especially new, the difference is that now, employers must make concerted efforts to help workers achieve these objectives if they wish to find and retain talent in a very tight market.
There is a virtual wealth of other insight, data and detail in Mr. Bruhl's presentation, the full recording of which can be found on YouTube.