Juneteenth – More than a Celebration, But a Call to Action for Workplace Equity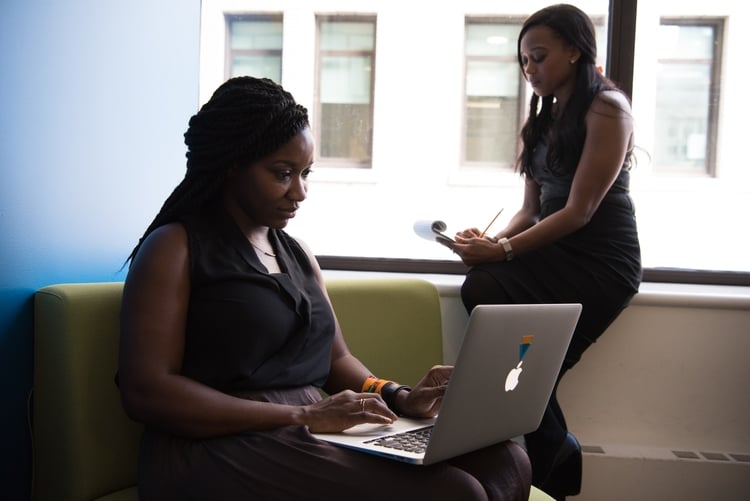 Juneteenth is a celebration of the emancipation of slaves following the end of the American Civil War. Confederate General Robert E. Lee surrendered to the Union Army at Appomattox Court House on April 9, 1865. However, many slaves living in remote regions of Texas didn't get the news. The Texas-based western Army of the Trans-Mississippi continued to fight until June 2, 1865, before receiving word of Lee's surrender. It was the morning of Monday, June 19, 1865, when Union Major General Gordon Granger arrived on the island of Galveston, Texas and brought news of the emancipation to the black population there. This jubilation felt by the newly freed men and women is the reason for celebration of Juneteenth. But Juneteenth is more than a celebration. It is a call to action.
Sadly, the pursuit of equity for African Americans would continue to be slowed by pernicious forces that to this day, continue to disproportionately hold black communities. The most recent evidence of the ongoing disparity between white Americans and people of color can be seen in statistics regarding job losses during the pandemic and job recovery as we move toward recovery.
Key findings from a University of New Hampshire public policy paper revealed that job losses among black and Latino communities was significantly higher than for whites as the pandemic lockdown occurred between April and June 2020. And as jobs returned in May and June 2021, rehire rates for POC, lagged far behind those for white workers.
The Rand Corporation's Rand Blog supports these findings as well, noting that "as businesses were allowed to reopen, unemployment rates among white workers began to fall quickly, dropping down below 10% in July. The picture was different for Black workers, whose unemployment rate increased slightly between April and May and fell slowly in the following months. By August, the white unemployment rate was 7.3%; for Black workers, it was 13.0%"
The hardest hit of all are black and Latina women who've suffered some of the steepest spikes in unemployment and largest drops in labor force participation rate since the pandemic began. According to Bureau of Labor Statistics data, "Total employment for Black women is 9.7% lower than it was in February 2020, before Covid-19 hit the U.S., with that figure for Hispanic women close behind at 8.6% lower. Employment for white men, white women, and Black men is down 5%, 5.4% and 5.9%, respectively, since February 2020."
Some of this disparity can be attributed to the higher levels of participation among black workers (and especially black women) in sectors most acutely impacted by COVID. Service industry roles, nursing and other healthcare positions for example. Much of the disparity is still driven by intractable racism and prejudice. At nextSource however, we focus on the power of diversity and, as a certified woman-owned business, we of course are champions of racial and gender equity both within and outside the workplace. That's why we work toward developing solutions to help provide a more equitable workplace for all. Some of the strategies we engage in this regard include programs aimed at sourcing talented workers in economically disadvantaged areas, supporting programs to prepare young women to enter the workforce, and participating in our clients' diversity workshops and job fairs.
We are always interested in learning more about how other organizations are bringing greater equality and inclusion to their workforces. Contact us if you'd like to share ideas.
Let us know if you'd like to automatically receive insights into the challenges of talent acquisition and management.