Is Customer Service Important to your Workforce Providers?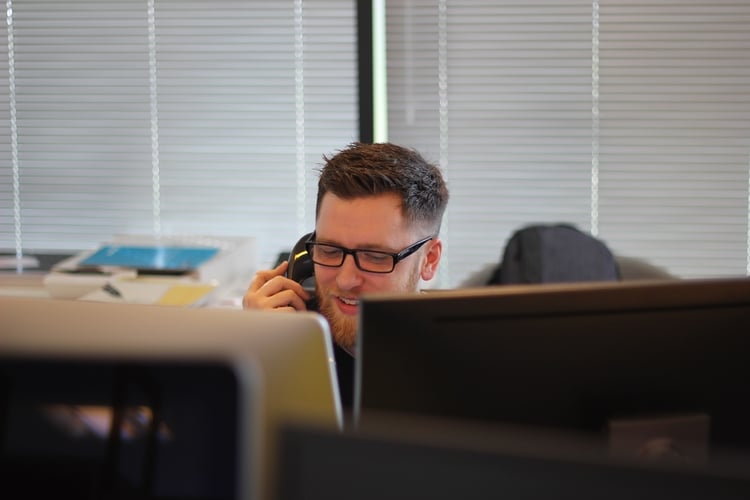 As the workforce management industry continues to grow, so too does the marketplace for products and services focused on helping organizations manage the workforce. With this expanding universe of providers to choose from, service levels, and specifically customer service, take on an outsized role in deciding which provider to use. Here are some guidelines to consider when weighing the customer service ethic of any would-be workforce solution provider so you can ensure whoever you select will put your organization's satisfaction first.
One of the most important service elements to address may seem basic and almost a no-brainer. We're talking about easy, regular and ongoing two-way communications between you, the customer and your workforce solution provider. Whether that solution is a technology application, a managed service, a payroller, EOR or consultative offering, nothing is more essential to a healthy relationship than open, frequent, honest communications.
The best providers will have a clearly articulated set of practices and policies governing their outreach to your workforce management team. Regular dialogue helps ensure alignment between your expectations and your providers' ability to consistently deliver what you need from them. Any provider worth doing business with will consider communications to be a critical element of customer service.
Another critical customer service element is delivered through a well-developed set of performance metrics and analytics.  Management guru Peter Drucker once famously noted that "you can't manage what you can't measure."  A valuable provider partner offers a complete program governance model like nextSource's Progressive Program Model. This governance model defines actions and interactions at every stage of the CWM life cycle, enabling clients to continuously adapt and evolve without sacrificing performance or control.  It also provides the strategic framework enabling clients to thrive in an increasingly competitive market for great talent.  It isn't worth working with a provider lacking a robust governance model.
In addition to the capture of performance metrics, best-in-class customer service from a solution provider must also include an analytical component. Capturing the data is only step one. Your provider should be proactive at helping you derive actionable intelligence from your performance data as opposed to leaving it up to you to render insight from the data.
Workforce providers with a strong customer service ethic know that the value they drive for customers must be continuous. Strong providers offer programs that evolve as your needs change. Choose a provider that constantly monitors market developments, legislative regulations, economic changes and technological advancements and offers proactive recommendations on how to stay ahead of trends. nextSource is committed to continuous improvement for its customers and to that end, conducts annual program re-evaluations, regularly scheduled 'Voice of Customer' meetings and client surveys to ensure continuous program alignment.
You have a choice when selecting a service provider and the choice you make has tangible bottom line ramifications.  How a provider regards all the kinds of customer service detailed above should tell you all you need to know about whether they will make for an effective, long-term partner.  Want to learn more about how nextSource views customer service delivery?  Connect now!