How a Managed Service Provider can Help you Survive The Great Resignation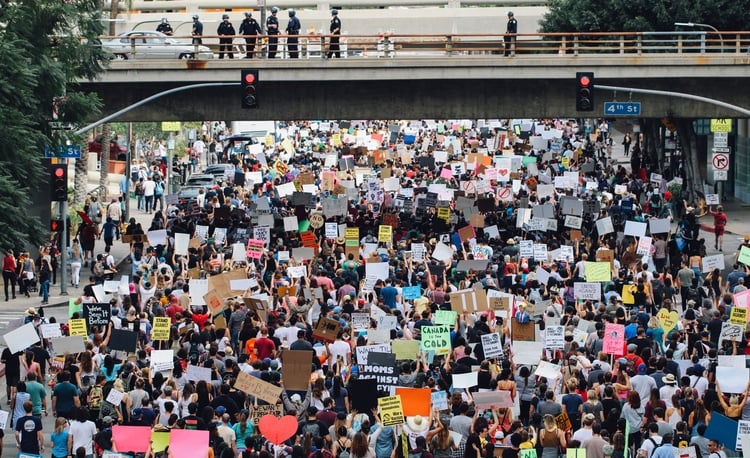 The Great Resignation continues as millions of Americans opt to leave their current job behind in search of something else – something better. While there have been periods of so-called "turnover shock" before, the Great Resignation is unprecedented in its size and scope. As a result, workforce management pros struggle to keep up with the swelling waves of departures and they're seeking insight and guidance on how to deal with the exodus of workers and scarcity of talent. Many are finding great support and assistance from their good old, tried and true MSP solution providers. Let's look at the forces driving the Great Resignation and how the trusty MSP is coming to the rescue.
Because the COVID 19 pandemic affected nearly everyone in the world at once – unlike traditional turnover shocks like having a new baby, a health scare, or a natural disaster – every single American spent time reflecting on their life and career satisfaction. And they did it all at the same time. So, perhaps it isn't surprising that so many millions of workers have decided to change how they live and work. Whatever the driver of individual decisions, be it better wages, more remote work options, a move away from densely populated cities or a desire to transition into a different line of work, the result is undeniable. More than fifteen million people have quit their jobs since April 2021 according to the US Dept of Labor and all signs suggest this dynamic is far from exhausted.
The smart folks over at business research outfit, Engine Insights offered five recommendations for helping organizations cope with the ravages of the Great Resignation. As luck would have it, each of these five employee engagement actions are activities a strong MSP provider already does as part of its operations.
Listen to Your Team – Building relationships with your employees is proven to drive increased loyalty among your workforce. A solid MSP partner maintains broad, open lines of communication with your organization as well as among the suppliers they engage to feed your talent pipeline. If your MSP is good at listening to your specific business challenges and needs, they'll be better able to interface with the suppliers they manage on your behalf and convey the values of your employment brand in ways that help attract those workers who are seeking more and better alignment between their needs and their employment options.

Offer Flexibility – Many of those who've resigned their roles are driven to do so out of a desire for greater flexibility. Whether that means more remote opportunities, more hybrid work or greater autonomy over their schedule in general, the hunger for better balance is crucial. Flexibility has long been a feature of a quality MSP provider. Especially in recent years as new and emerging worker types and talent sources have grown in importance, MSPs have had to move beyond relying simply on staffing suppliers. Instead, they've engaged curated talent communities, online freelance management systems, agency contractors, alumni networks, retirees and other channels.

Invest in Workers' Growth – MSPs worth their salt engage with their customers to support internal programs focusing on training and best practices. Hiring organizations that promote training, development and upskilling opportunities rely on strong MSP relationships to promote their efforts in the sourcing process. This helps attract more and better candidates.

Nourish Your Company Culture – When a company has a strong partnership with its MSP and the lines of communication are clear between both parties, the MSP acts as the conductor of the hiring organization. This enables the MSP to reinforce and nourish the company culture. Whether your company is hiring for in-person, remote or hybrid roles, making a cultural partnership with your MSP adds further attraction to your hiring brand in the market.

Make it Pay – Low wages is one of the reasons most frequently identified by people who have resigned their jobs in hopes of finding something better. Your MSP should be equipped to provide context for your wage scale as it measures up against others. Since the rise of remote work has somewhat flattened the salary picture, your MSP can provide you with perspective on how much you will need to offer (either in terms of salary or benefits) to attract the interest of the talent you seek.  
Does your MSP deliver on these recommendations? If not, you should talk to a nextSource MSP representative today. Otherwise, read more about our Managed Service Provider offering.