Has COVID Changed the Definition of "Agile Workforce"?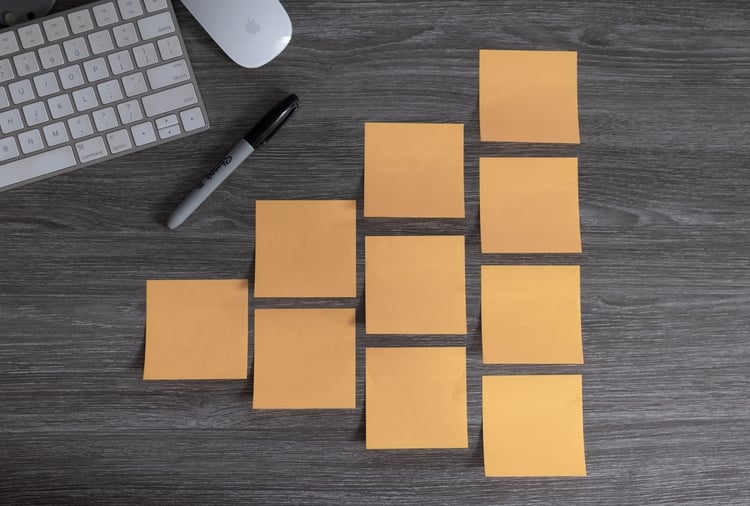 In part one of this series, we explored the ways in which the events of 2020 have led to a high degree of business insecurity and reimagining how work is done. Part one discussed how the pandemic forced a broad reinvention of work resulting in a tech-enabled, "unleashed workforce", the acceleration of remote connectivity, emerging talent models, and how cognitive/AI technologies are providing new ways in which work can be conducted. Part two focuses on how the new normal for workforce planning and management has redefined agile workforce management practices.
Throughout the COVID crisis, businesses have been undergoing the classic stages of disaster recovery: assessment, restoration, recovery. Unlike other more localized disasters, the global nature of the pandemic added a fourth stage to the process. Uncertainty as to when the disaster will truly be over is prompting companies to contend with a mitigation stage which requires them to cultivate the capability to turn on a dime in response to rapidly shifting conditions.
This reality has spawned new concepts and definitions of an agile business and the agile workforce. How does a company rapidly pivot while also ensuring its core business continues to perform?
There is consensus that an agile organization must be quick in responding to changes in the marketplace or environment. While traditional definition of agile focuses on an organizational change from a hierarchical model to a flat organizational structure, the current environment requires a more market-focused definition.
Here are the key attributes of the new agile workforce management structure being quickly adopted by forward-thinking companies.
A modified customer experience, focused on bringing value to customers. How value is delivered is as important as what is delivered. This requires a workforce invested in learning how its current and future customers think and act in the wake of changes to how business is transacted during and after pandemic. Companies and their workforces must consider what the new paradigm means for how they should modify operations to protect and promote success.
A holistic view – Recent research conducted by MIT and Deloitte revealed that 87% of managers today consider employees and third parties – including contractors, service providers, gig workers, and others – to be part of their workforce. However, business processes and policies are designed to address permanent employees only. Consider the use of a contingent workforce expert to aid in building a more holistic approach.
Rethink how work gets done – This can be best achieved by evaluating the skills needed to do the work. Some skills may not exist in the organization, and/or may be needed for a short period of time. New technologies, shifting industry boundaries and complex globalization patterns are calling for multifaceted individuals who may not be permanent members of your team. Being able to not only support this new, divergent array of worker types but also their ability to work from any location without a dip in productivity or output quality requires a much more deliberate focus on tech tools and management planning.
Convert fixed to variable labor costs – Start by determining core competencies which must reside in-house and consider the use of temporary workers for all other activities via a core versus non-core assessment.
Apply the Scientific Method – Start with an assumption, create a safe "test environment", experiment, fail fast and recover faster. Everything is a learning experience so don't be leery of trying, testing and even failing. The key is to understand you're operating in uncharted waters and to be comfortable pivoting when a hypothesis is disproven.
Recognize that this is an infinite journey of improvement – build a culture of possibility. Embrace uncertainty and market your organization's culture of experimentation and innovation as an asset.
Through its Progressive Program Model™, nextSource offers clients an integrated approach to managing a workforce in which external workers play a large role. It provides a framework equally focused on workforce planning, operational excellence, superlative customer service as well as continuous enhancements. Doing so ensures a truly agile workforce even in a significantly changed business environment.
Want to learn more about how the Progressive Program Model can help your organization embrace the dramatic changes and drive value in the new order we all must navigate? Arrange a consultation today.
Let us know if you'd like to automatically receive insights into the challenges of talent acquisition and management.