Four Ways to Ensure Quality Control Among Temporary Workforces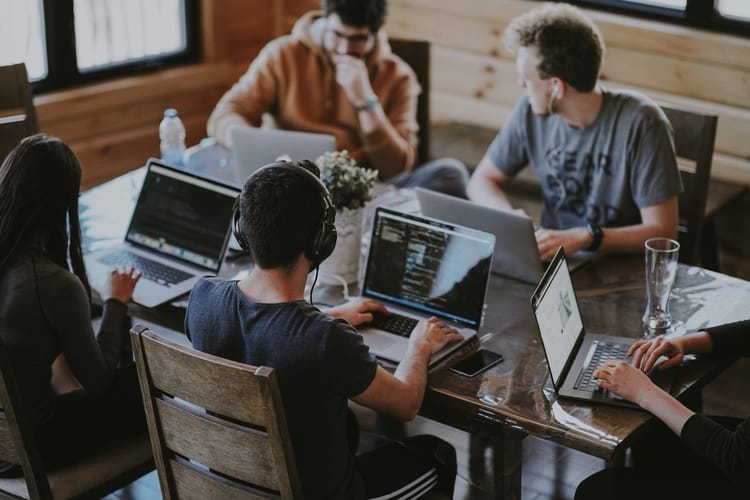 As the pandemic recedes, the lasting changes to business operations comes into stark relief. The trend had already been moving decidedly toward increased use of temp and contract labor as a regular facet of regular workforce planning across every industry before COVID. The lockdown only accelerated and then helped cement significant changes. No longer an extra or afterthought, the temporary workforce has become a critical component of most organizations. As such, it is much more important than before that the quality of the contingent workforce be cultivated and protected. Here are four ways to ensure strong quality control among your temp/contract labor force.
Increase Training | With so much mobility in the age of the "Great Resignation" good workers are more likely to stay on your contingent team if they're getting some value beyond just their paycheck. Whether you develop and deploy upskilling programs, or deliver continuing education in the area of new technologies being used in the workplace, giving the contingent worker some pathways to greater employability will help keep them engaged on your projects.
Focus on Your Company Culture | Temporary and contract workers tend to derive more satisfaction from the work they do if they feel like it matters and makes a differnce. It is for this reason that hiring authorities should be willing and able to articulate what it means to work for their organization and how employees fit into the larger picture in the workplace. Letting a candidate know that their thoughts and feelings are important to the prospective employer is highly attractive. Candidates should be briefed on cultural aspects of the job for which they're applying. From simple nuts and bolts things like the contours of a typical work week and what they feel makes for an ideal workplace, to more philosophical things like what kind of values the company represents. Ask how the candidates' values may align with the company vision and the impact the organization makes on its industry and customers' lives. Demonstrating sensitivity to cultural fit makes you a more attractive opportunity than those that fail to do so.
Establish Quality Check-Ins | Part of nextSource's trademarked Progressive Program Model (PPM) – a proven-effective governance model defining actions and interactions at every stage of the contingent workforce management life cycle – includes developing and implementing a program of metrics and reporting. By taking regular steps to assess worker performance and retain open lines of communication between management and labor, quality check-ins bring challenges to the forefront early and enable timely corrective action so that little issues don't grow into big ones.
Devise and Apply Consistent Management Practices | Nothing undermines quality more than inconsistency. Yet, too many workforce programs are still operating under ad-hoc management practices and policies as relates to contract and temporary labor. The value your workforce management program delivers over time must be consistent and ongoing. This means the management must clearly define processes, standardize practices and constantly be assessing, reassessing, adapting and focusing on continuous improvement. Conditions in the labor market are in a constant state of change and evolution. So, it would be unrealistic to think that the plans and strategies your workforce management provider developed for you at the outset of your engagement, last month, last quarter or even last year could still be completely effective without modification. It would be even more realistic to think you could field and manage a modern contingent workforce without having consistent practices established and observed.
For help and guidance on improving quality control within your contingent workforce operations, talk to nextSource today.