Focus on Diversity and Inclusion to Drive Stronger Recruitment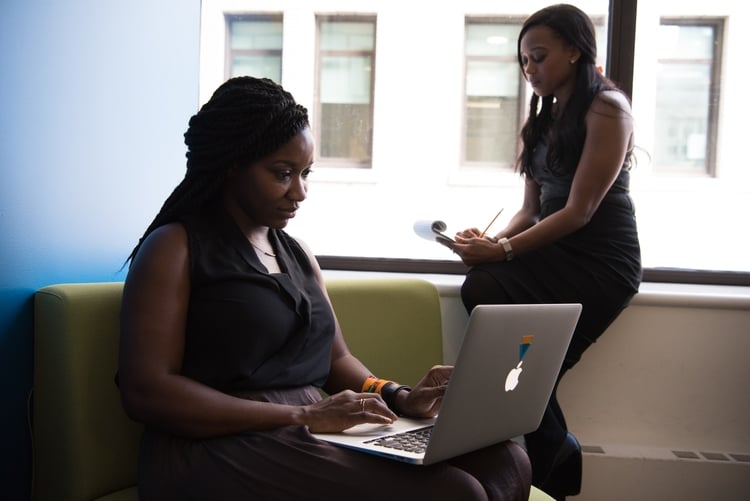 Plenty has been written about the benefits of a more inclusive and diverse workforce. From flourishing creativity to increased productivity and employee engagement, a more diverse, inclusive workplace makes recruitment and retention of talent easier. It also translates to bottom line growth. Companies with gender diversity on their executive teams for example were 21% more likely to exhibit greater profitability and were 29% more likely to outperform their competition in value creation according to McKinsey research. So, what (or what more) can you be doing to pursue more diversity in your workforce management plans?
Avoid reliance on tech and quotas. Too often, diversity is regarded as simply a "box to check" during the procurement process. To this end, many VMS and other workforce management tech tools are configured to establish and meet diversity hiring numbers or quotas. Remember that we're dealing with people and the point of diversity is to assemble a more vibrant, well-rounded workforce. This requires more focus on employee experience and strategies for designing inclusion into day-to-day operations. Diversity simply cannot be automated.
Educate your leadership. While workforce diversity is usually the bailiwick of the HR department, without the weight of executive support, initiatives of any sort are less likely to succeed. Workforce managers should engage leadership to drive buy-in for the value and benefit of pursuing diversity and inclusion. Helping leadership to emotionally and intellectually grasp the ethic of inclusion often results in stronger, more well-supported diversity and inclusion initiatives.
Encourage commitment from the rank and file. It shouldn't be a top-down mandate. Once you've successfully engaged and educated the C-suite, you must also work on fostering a climate supportive of diversity and inclusion among every echelon of the organization. This can be complicated by ideological differences largely driven by fear of the other. While irrational, these fears must nevertheless be addressed with sensitivity and kindness. Start by helping the rank and file to identify and understand the differing experiences of their coworkers from diverse backgrounds. Building lasting change in this regard requires people from the bottom up to empathize with their fellow workers.
Be consistent over time and keep at it. D&I is not something that is achieved by requiring a few training sessions. Inclusivity requires daily application of new behaviors. It is an ethic that must be cultivated over time and on an ongoing basis. When you can develop new habits and patterns focusing on inclusion and propagate them across the entire workforce, you build an environment that is honest, supportive and in which dialogue is used to relieve tension and increase worker cohesion.
Focus more on the differences than the "fit". Frequently, by default, workplaces and organizations mirror the societies in which they operate. As a result, prospective talent is often measured according to their "fit" with the organization. This is inherently dis-inclusive. Create instead a culture where each individual is measured by their contribution to the work. This approach drives workers more toward their full potential and helps unlock the very benefits a hiring organization wishes to unlock through a D&I initiative.
Build diversity into your hiring brand. Last but not least, make sure all the hard work you're doing to promote diversity and inclusion is reflected in your brand. People want to work where there is equity, fairness and the strength that comes from inclusive embrace of different ideas, viewpoints and experiences. Make it clear that your organization embraces these values and you'll be ahead of the game when recruiting.