How the Division Between HR, Legal and Procurement Can Lead to Contractor Misclassification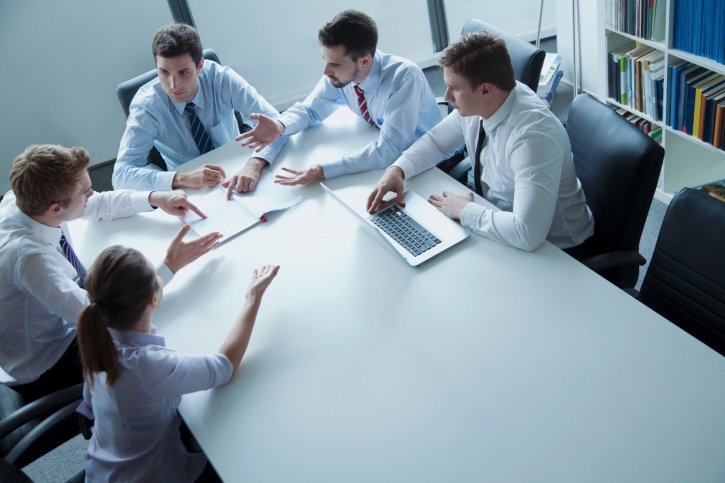 In honor of President's Day 2016, let us quote America's 16th president, Abraham Lincoln who spoke of the schism between pro and anti-slavery forces in 1858. Lincoln's famous speech contained the line, "A house divided against itself cannot stand". This sentiment could easily be applied today to the often conflicting priorities that hold the potential to expose an organization to contractor misclassification risks.
The conflicting priorities we're talking about today are those which exist between the Procurement, Legal and Human Resources departments within many organizations. This is a dynamic encountered often by nextSource in its interactions with customers working to design and deploy best practices for workforce management. Does the following conversation sound familiar within your organization?
Paulie in Procurement: The top priority with respect to any spend related to workforce management is finding the best possible price.
Louise in Legal: Price is certainly an important consideration, but exposure to risk trumps price and if a higher cost resource comes with a lower risk profile, the selection should always lean toward risk mitigation.
Harold in HR: Quality talent is essential to the success of my workforce plan and I am willing to pay a premium for it. We'll just leave compliance to the staffing agency or MSP.
The conversation between Paulie, Louise and Harold can quickly become circular, with each person holding fast to their position. In the meantime, as this internal struggle continues to stalemate, what can be done to balance the competing needs in such a way as to avoid worker misclassification; the one common liability shared by all three functional groups?
First, a savvy workforce management professional can work towards creation of a cross functional governance team with representation from HR, Procurement and Legal. The governance committee must convene to agree upon definitions, assessment of the current state of workforce management and also the associated gaps and risks they may identify.
Next steps involve determining the ideal desired state of workforce management practices and processes, keeping in mind the need for balancing the requirements for specialized talent, at the right price within the organization's risk tolerance.
Armed with the consensus they've developed, the governance committee can then work on selecting an appropriate 3rd party, specializing in contingent workforce management and Independent contractor evaluation, to outsource the associated tasks.
Among the chief benefits of engaging a third party provider is the fact that the neutral provider will be able to identify risk and jointly represent the client should an audit occur.
Don't let internal divisions be a liability that leads to costly misclassification fines and penalties.
---