Why Is a Talent Community the Right Move for Your Higher Education Institution?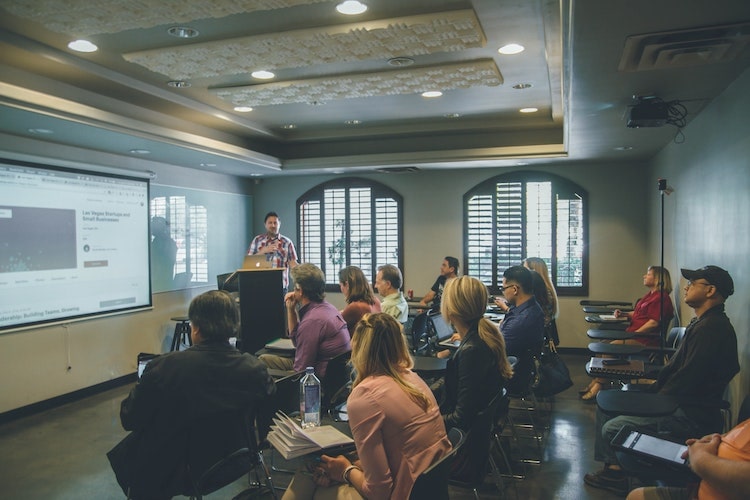 As colleges and universities are finding themselves in a new normal fraught with an array of economic challenges that only serve to strengthen the need for talent, many institutions are more heavily relying on their culture of innovation as they face the tightest labor market in a generation. As they look at what possibilities lie ahead regarding their staff and contingent workers – including hybrid teaching (remote/on-site), flexible work arrangements, new research opportunities, and more – they realize that other creative options are needed if they intend to meet the needs of the modern workforce on campus.
Currently, colleges and universities are emphasizing going outside of traditional recruiting as well as relying more on interim roles to fill in the gaps. Additionally, many leaders have stated they lack the means to manage a shifting workforce. In fact, The Chronicle of Higher Education reports that nearly 50% of respondents to a recent poll agreed that they don't have the proper organizational structure to manage a modern workforce.
According to the Chronicle poll, here are some other challenges higher ed faces:
78% received fewer applications for open jobs making it more difficult to find, attract, and retain talent
79% replied they have more open positions than the previous year
78% answered they're attracting fewer qualified applicants
77% revealed the appeal to work in higher ed is lower than the previous year
As these gaps continue to grow, the Higher Education Group at nextSource can assist your institution by offering Managed Services, Employee of Record, Direct Sourcing and other solutions tailored to your specific needs. We provide the flexibility, agility, and crucial elements necessary to ramp up your human resources ecosystem, find hidden talent, and recruit to fill specialty roles.
How to fill those talent gaps
If you've been following our blog, you know that we've been talking quite a lot about building a Talent Community (as opposed to merely a talent "pool") through direct sourcing and how it can help to fill in the gaps in your workforce.
First, let's clarify (or reiterate) some terminology. Many organizations tend to use certain terms interchangeably, and although similar – they're not exactly the same. Here's the difference:   
A talent pool is a database of candidates with a variety of skills that you turn to when you need it. For example, most staffing agencies maintain talent "pools" within their Applicant Tracking Systems (ATS). 
A talent pipeline is a targeted recruiting process used to source talent with specific skills or to meet specific business objectives. In a talent "pipeline," candidate selection may be based on varying criteria such as educational background, experience, expressed interest in job roles, prior history with specific companies, college/university attended, and other criteria. This is referred to as "curation." 
A talent community is a group of resources with designated qualifications that is available when your organization has an opening for that specific type of talent. It builds even further upon a talent "pipeline" through well-planned, intentional, and long-term ongoing communication with community members – often referred to as "talent nurturing."
Our proprietary solution to direct sourcing is a talent community called nextSourcingTM.
The benefits of nextSourcing for higher education
nextSourcing is an institution-branded talent community that nurtures workers and provides an on-demand resource when needed. We build a community that revolves around your institution that has talent with desirable qualifications or skill sets, and then we continue to keep them engaged through updates on your company, career guidance, networking opportunities, and regular check-ins while individuals are on assignment or waiting for their next great opportunity. This community also encompasses diversity efforts, and in doing so can support Diversity, Equity, and Inclusion (DEI).
Colleges and universities are increasingly dependent on highly specialized professionals such as adjuncts, curriculum developers, learning strategists, and others who come in for a limited time, leave, and then may or may not be available to return. The unknown factor is that most institutions do not have a solid resource to depend on from which to pull these professionals.
For example, colleges and universities are often seeking to fill certain roles such as:
Adjunct Professor
Teaching Assistant
Course Assistant
Adjunct Assistant
Course Design
Media Production Assistant
Content Strategist
Instructional Designer
E-Learning Developer or Designer
Learning Strategist
Learning and Development Specialist
Other specialized functions are often needed en masse during the school year and/or during summer refurbishment or for certain special events such as summer camps including:
Information Technology
Dining Services
Building Services
Grounds Services
Facilities Services
Administrative Assistants
Camp Counselors
Coaches
The nextSource Higher Education Group is staffed with employees whose backgrounds are in higher ed. We know whom to look for, how and where to find them as well as how to manage them.
In fact, as more and more colleges and universities expand their search to include contingent workers that don't live in-state, our Higher Education Group has solutions to expand your reach with national search flexibility to expand your modern workforce. Then we will assist your institution with our Employee of Record solution to manage out-of-state worker compliance, which eliminates risk.
Once we build your own private talent community with nextSourcing, you'll discover benefits that are not found anywhere else. These include:  
Increasing your brand through a superior employee value proposition 
Experiencing ready access to talent that is engaged with your institution 
Placing candidates who are knowledgeable about the college or university, its culture, and its work environment 
Attaining higher assignment completion and re-engagement rates 
Will you be able to fill high-demand roles tomorrow? No. It does take some time to build a valid community with the proper mix of worker types and then nurture them as we work to build rapport with the candidates by delivering personal and relevant messages to people who want to receive the information. We've demonstrated that knowledge-sharing, providing tips, and taking polls all play an important role in the recruitment process, especially for recurring roles.  
However, now is the ideal time to begin building your talent community with nextSourcing.
Schedule a call with one of our Higher Education Group experts at 612-615-1202 or fill out your contact information, and a nextSourcing expert will get back to you to discuss your needs and how we can help you access high-demand candidates by creating a customized solution for your institution.