Building a Diverse Workforce Management Program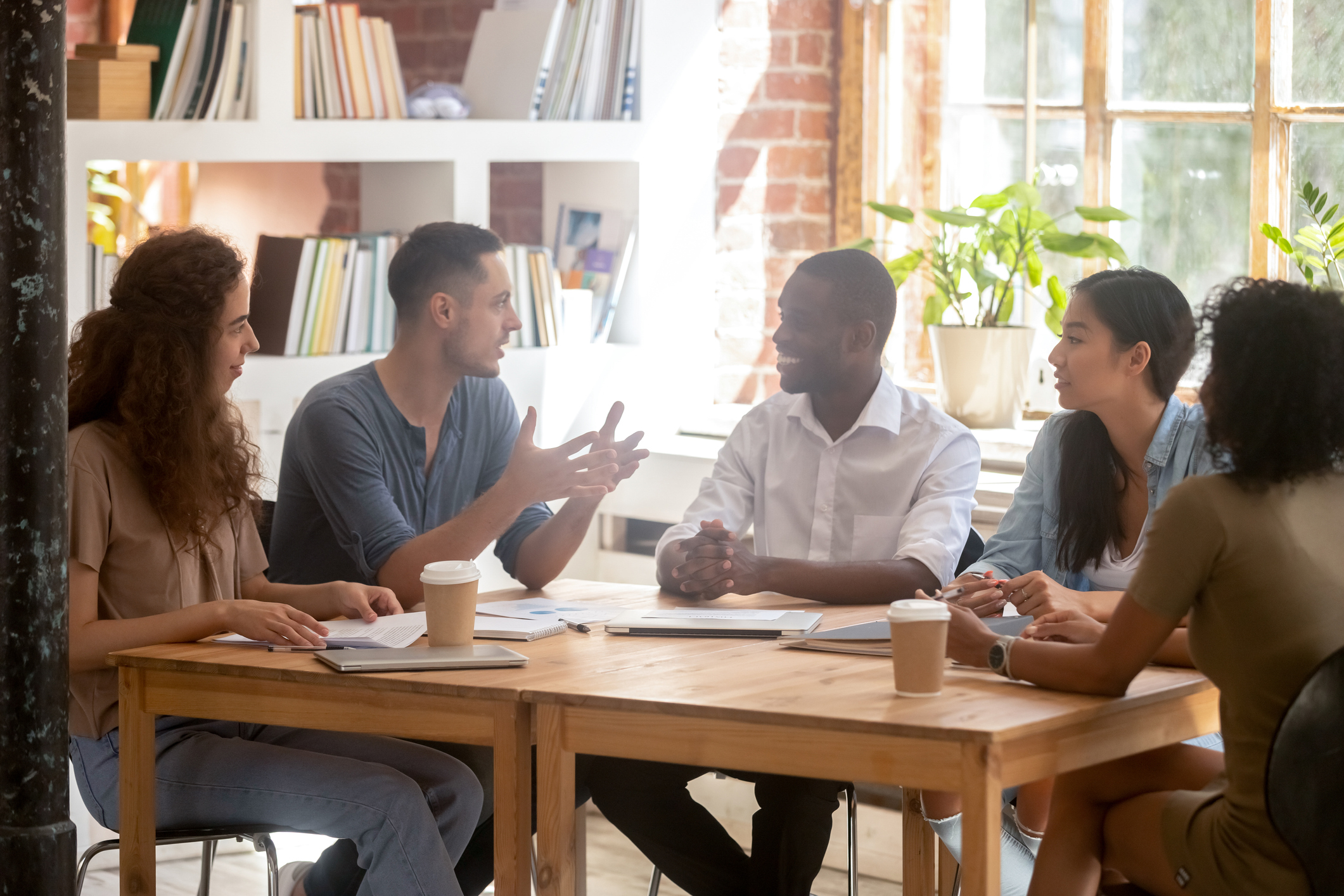 What happens when your commitment to building a diverse workforce is compromised by your need to rapidly source highly sought-after IT talent? By retaining the services of a woman-or minority-owned Managed Services Provider, 100% of all spend flowing through the program would qualify as diversity spend. However, if you are committed to building a truly diverse program the achievement of a diversity quota is not sufficient.
When engaging a contingent workforce management firm that can meet diversity goals without adversely impacting the availability or quality of needed resources you must examine the vendor's ability to provide both supplier and candidate diversity.
In an earlier blog, we discussed the difference between talent and supplier diversity. We'd like to share examples of putting those ideas to work.
As the pandemic forced many of our clients to turn to a remote work model, project, and budget priorities changed. The foundation of any remote work model is technology. Suddenly the demand for application development and cybersecurity talent soared. While our clients found themselves increasingly dependent on large national staffing agencies to find the needed talent, they asked us to find ways in which smaller suppliers specializing in sourcing diverse talent could continue to compete. As a certified woman-owned business this was a challenge we willingly took on.
In each case, we develop a custom approach aligned with the client's specific situation and goals. To start, we ensure a balanced yet productive supply base. This typically would include:
Transfer of all contractual agreements with suppliers to nextSource to ensure 100% credit for diversity spend.
Audits of the existing processes to identify and remove potential biases in sourcing, screening, and shortlisting candidates.
Our audits also identify areas of under-representation. To increase coverage in those areas, nextSource taps into its network of diverse suppliers to increase knowledge of local hiring markets.
As an active member of Women's Business Enterprise National Council (WBENC) we work with local chapters to solicit participation by Small, Woman-owned, Minority-owned and Disabled Veteran businesses.
To increase the number of diverse vendors providing project services, we may conduct a Request for Quotation for each of the client's upcoming projects. Diversity certification is included in the major qualification criteria.
Some small agencies offer great recruiting capabilities but struggle to meet some of the program requirements. These suppliers are offered access to background checking services and online testing services. If needed, nextSource provides insurance coverage under our umbrella policy.
We share market intelligence data and business development leads
Monthly reports tracked diversity spend by supplier, location, project and business unit, allowing adjustments as needed.
We then focus on talent diversity:
We consult with clients on wording of job descriptions and sourcing ads to remove language that may discourage diverse candidates.
We suggest specialty sourcing sites favored by diversity candidates.
We aid clients in showcasing their diversity brand when seeking candides.
We may advise clients to offer rewards for minority referrals.
We encourage anonymous candidate submissions, removing content in applications or resumes that can lead to unconscious biases.
When the client is using an AI-based automated candidate screening application, we require the software vendor to describe the embedded rules used for candidate assessment and attest that the application has been checked for inherent biases.
We can establish a veteran's hiring program supported by an electronic veteran's talent community.
A specialized team of staffing companies were tasked with sourcing, hiring, onboarding and supporting individuals with disabilities.
Through the Community Workforce Development Program, we assign a community liaison to partner with representatives from community/civic organizations, business groups, churches, technology centers, educational institutions, cultural centers, local media, government agencies, and the customer in order to recruit and place workers from disadvantaged neighborhoods.
To oversee the orientation and onboarding with frequent check-ins to ensure that the newly engaged individual is off to a strong start.
If you want to ensure a balanced and productive supply base by attracting and retaining diverse talent, read more about our solutions or contact us directly to learn more.