Banking Is Near Top of List of Industries Losing Revenue via Unfilled Positions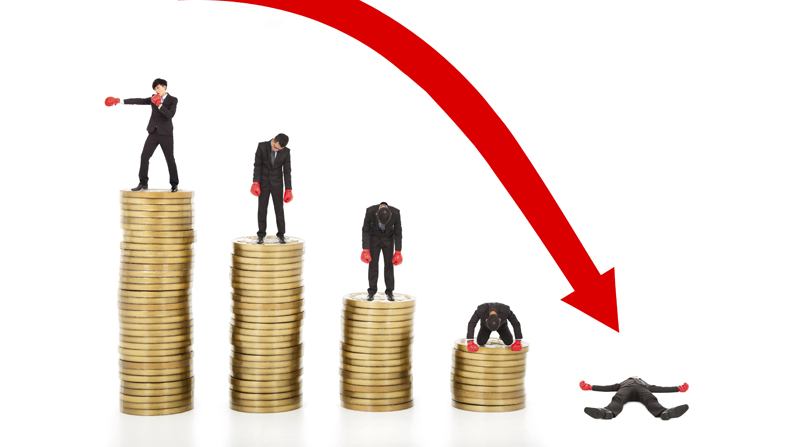 The old joke goes like this: "Ask three economists for their opinion on the direction of the economy and you'll get four answers". This explains a number of things such as why the financial pages are stuffed to the gills with plausible arguments for the imminent running of the bulls, situated directly across from seemingly as valid points predicting the next market crash. It also explains why studies show that so-called stock picking "experts" don't fare any better statistically than a monkey throwing darts when it comes to identifying winners and losers. As a retail investor, this reality is frustrating beyond measure. As a person responsible for the workforce planning at financial organizations, it reveals a critical truth: Up or down, the fortunes of the financial industry remain unchanged.
Like the tavern/bar business, banking is an industry where good money is made in good times and great money is made in bad times. Whether or not this dynamic is fair is a topic of a different post. Nevertheless, if you're an HR leader in a commercial banking corporation, you already know how hard it is to find talent in hyper-competitive fields like IT and data sciences. As we touched on in a recent post, the role played by technology in commercial banking – particularly the effects of mobile technology on how consumers interact with their financial institutions – has been nothing short of transformative. Banks are also huge adopters of Big Data practices, another area where the supply of talent is far outstripped by the demand for candidates.
And we're not just making this up. Business Insider produced the chart below using BLS data to show the billions of dollars lost to organizations due to their ability to fill critical roles. The chart details the 16 industries most effected by the inability to sufficiently staff key roles like software development, data science, and other technical skills. Not surprisingly, banking/finance is second only to professional & business services when it comes to revenue lost due to inability to fill positions in these critical roles.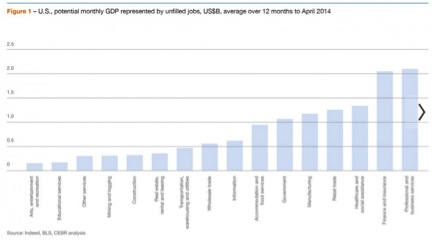 If this isn't an ironclad argument in favor of maximizing competitive advantage through the engagement of a proven workforce planning and management solution, this blogger simply does not know what is. Read the entire article here for the difficult details and set your sights on finding a world-class partner for workforce design and management.