Are Women Making Gains in the Workforce?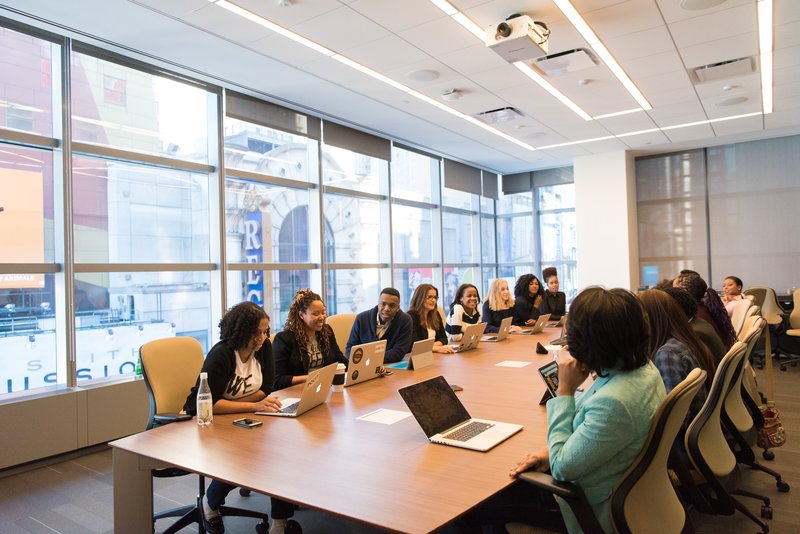 A few years ago, it was revealed that the tech industry, seen to be one of the most innovative and progressive, received low marks when it came to hiring and promoting women. This information, combined with other market developments, triggered emphasis on STEM training for women, increased non-discrimination training, and numerous other initiatives aimed at improving opportunities for women in the workplace.
As we start a new decade, its time to evaluate the impact of these efforts. The Bureau of Labor statistics reported that for the first time in nearly a decade, women hold the majority (50.04%) of jobs in the U.S, excluding farm workers and the self-employed. In addition, 44 percent of companies today have three or more women in their C-suite, up from 29 percent of companies in 2015. Great progress, right? Not so fast! As they say in the movies, if you truly want to understand something follow the money.
In recent years there has been a push on placement of women at the director level and above. However, the overall representation of women in the C-suite is far from parity. About 1 in 5 executives at these levels is a woman—and only 1 in 25 is a woman of color. This disparity starts at the first step up to manager. Forty one percent (41%) of companies report setting diversity targets for senior level positions, compared to less than one-third for representation of women at first-level management. As a result, men hold 62 percent of manager-level positions, while women hold just 38 percent. The gap widens as careers advance.
It is also worthwhile to understand the trends driving the increased percentage of women in the workplace. America is rapidly shifting towards a service economy. The occupations that are shrinking tend to be male-dominated, like manufacturing, while those that are growing remain female-dominated, like health care and education.
While the services sector includes high-paying professions such as physicians, many of this sector's low-paying jobs, such as home health aides, are predominantly held by women. Women represent 84 percent of social services workers and 78 percent of health care workers. While there is a high demand for workers in these jobs, healthcare worker wages haven't risen significantly. In addition, many of these positions are filled with part-time female workers.
While the tech sector often provides high-paying positions, little ground has been gained since the study released a few years ago. In fact, the tech industry is further behind than the U.S. economy overall. An analysis of self-reported company data from America's two largest tech firms indicates that women hold fewer than 25% of the technical roles in each company. This is actually lower than the percentage of technical jobs held by women in the 1980s! High tech companies do meet or exceed the overall national percentage of women holding senior-level and management positions. However, women in the tech industry earn 29% less than their male counterparts and one-third of women over the age of 35 are still in junior positions.
Despite these discouraging statistics, there are some positive indications of things to come. An increasing number of women are successfully establishing their own companies. Organizations such as the Women's Business Enterprise National Council (WBENC) provide networking and support for women entrepreneurs. A growing number of leading companies have become WBENC corporate members and sponsors, successfully implementing world-class diversity and inclusion programs that enable growth and innovation, while breaking down barriers for women entrepreneurs.
nextSource is honored to have recently been certified as a Women's Business Enterprise (WBE) through the Women's Business Enterprise National Council (WBENC). We are proud to state that more than 60% of our employees are female. To learn more about ways in which nextSource can help you to achieve your diversity goals, contact us.