7 Ways to Support Working Families During a Pandemic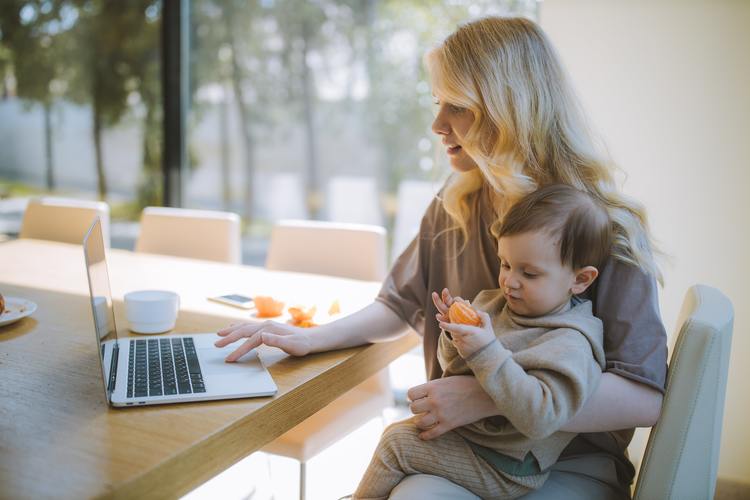 It's been said the most valuable asset within any organization is its people. A strong, well-managed workforce is essential to the productivity and ultimately, the profitability of any enterprise. In today's COVID-19 ravaged operating environment, the workforce is experiencing more stress and discomfort than at any other time in several generations. Those fortunate enough to have a job that can be done via remote are now juggling their workloads under less-than-optimal circumstances – putting forth great efforts to remain productive in their homes while distracted by the demands of childcare and education of children who are also stuck at home with schools and daycares closed. So, what can organizations do to help ease the burden of their most valuable assets? Here are seven ways employers can support working parents during the pandemic.
The following list of seven ways employers can support working parents in the pandemic is based upon a similar list provided by global child welfare organization, UNICEF.
Review Workplace Policies with an Eye Toward the New Reality Facing Work-From-Home Parents. Examine the extent to which existing policies provide (or fail to provide) support for families. UNICEF suggests extra emphasis in this regard on temporary workers and others deemed vulnerable such as migrant workers, pregnant workers, those with disabilities and those lacking benefits such as paid sick leave.

Support More Flexible Work Arrangements. Not only is your employee's work situation radically different, but their childrens' routines are also disrupted. Make it easier for workers to dictate their own schedules as long as their output doesn't suffer. The flexibility you provide will be a boon to those taking care of sick or elderly relatives and those who have younger kids in the household.

Provide Affordable Childcare Options. For those workers who must be onsite it can be daunting to ensure their children are not left unsupervised with schools and day care outfits shuttered. Find childcare options that you can refer to the workforce and/or provide subsidies and flexibility to working parents to help ease their burden and keep their children from being left unsupervised.

Encourage and Support Safety and Hygiene. The contacts your workers are exposed to in the workplace increase the potential for spread of the disease among their families back home. Protect your people by ensuring clean and hygienic workstations, ample availability of handwashing locations and supplies and clean, well-appointed facilities for breastfeeding mothers. Actively promote education about the necessity of proper hygiene practices in the workplace.

Convey Guidance on Addressing Symptoms. Have a plan in place to deliver information to workers who experience symptoms of Coronavirus regarding how, when and where to seek medical attention and advice. Gather addresses and phone contact information for local medical authorities, hospitals, testing sites, emergency hotlines and other relevant information should the need arise.

Provide Guidance for Mental Health. Workers will most definitely be experiencing anxiety and high stress levels as they navigate these difficult times. Their families, while not your employees may also be struggling to cope with the strain. Consider gathering resources you can share with workers regarding how to access psychosocial services and other mental health resources. Further, allow more latitude for workers to respond when their spouses, children or childcare providers reach out for help.

Help Ease the Financial Burden. Of course, it is impractical to offer the entire workforce a pay increase. However, if fiscally possible, offer programs that include employment protection, paid sick leave, childcare subsidies and support for health expenses should they be needed.
Many studies reveal that organizations with high employee satisfaction and morale generally tend to be more profitable and successful than those that lack this critical factor. The time and cost an organization expends to protect and support its workforce during the worst of times will be repaid by loyal, productive workers during the best of times.