Résumé Tips and Tricks for a Standout Work History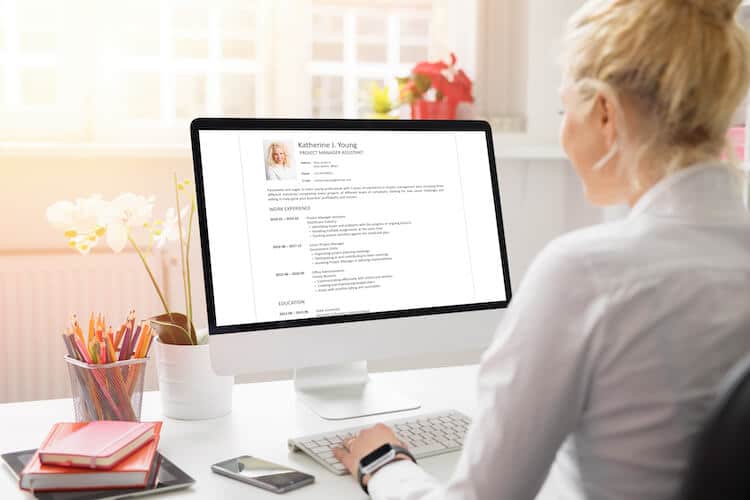 You are looking for a job—the first step: creating a résumé. No matter where you want to work, employers want to know what your previous work experience looks like to see that you can fulfill the needs of the company.
Your potential employer will receive dozens (maybe hundreds) of résumés, so you must make sure yours stands out to get that initial call back. Here are a few résumé tips and tricks for getting noticed at that first interview.
Look at Other Résumés
It's wise to look at sample résumés and see what stands out. The people who will review your résumé are human, just like you, so there is a psychology to it that you can notice for yourself.
Consider the placement of sections, ways to make it easy to read, and how to highlight areas of most importance. You want to stand out, so make sure the important parts of you stand out on the piece of paper.
Keywords
Review the job description and identify keywords in summary. Including these exact keywords and descriptors can be particularly important when seeking a job with a company that uses AI or other tools to scan résumés for needed skills.
As you apply to different positions or roles, you should always change the language in your résumé to match what the employer wants. If the job is searching for someone who prioritizes multiple projects at once, address this in your previous job descriptions. And this goes for your skills as well.
For example, if the job is looking for "someone well versed in design programs," list a few programs such as "Indesign, Illustrator, or Photoshop" under a professional qualifications section.
Relevant Information
Make sure you are only putting relevant information on your résumé. You can bring up those small details you must cut out during the interviews. Another determining factor for relevant information is the level of experience in the field in which you are trying to get involved.
Suppose you don't have prior experience in that exact area of work. In that case, it's okay to use previous work experience that might not align with the new role (but try to spin it in a way that works!). Don't forget to list the most important information first when listing experience.
Make Your Résumé Readable
Your first consideration in writing your résumé should be content—why are you the ideal candidate for the job? Once you are sure that your content is compelling, consider how your résumé looks. It's all about readability.
Avoid these common mistakes:
Complicated fonts will not make you seem unique and creative. They are challenging to read, and some of these fonts may not be supported by the employer's system, resulting in strange symbols and unreadable text.
We advise traditional "business fonts" such as Arial, Calibri, Helvetica, or Garamond.
Font size matters. Typically, it is best to stay in the size range of 10.5 to 12.
The rule about one-and-two-page résumés is no longer valid. If your résumé is well written, the reviewer will be willing to read a third page. However, always edit it as tightly as you can. The objective is to get to the interview, where you can provide additional detail.
You want to stand out, but there is no need to put a rainbow on your résumé. You want your résumé to look professional, and the way to do that is to have a two-color maximum color pallet on your résumé. Keep it brief and straightforward. Let your personality show how colorful you are.
For More Résumé Tips and Tricks…
We hope you've enjoyed this comprehensive guide of résumé tips and tricks—read more from our blog here!
From résumé writing to optimal hiring—and everything in between—we at nextSource have the workforce management solutions and strategies your business and employees need to grow and flourish at every stage. Get connected with us today!