What's the Line Between Traditional Staffing and Managed Services?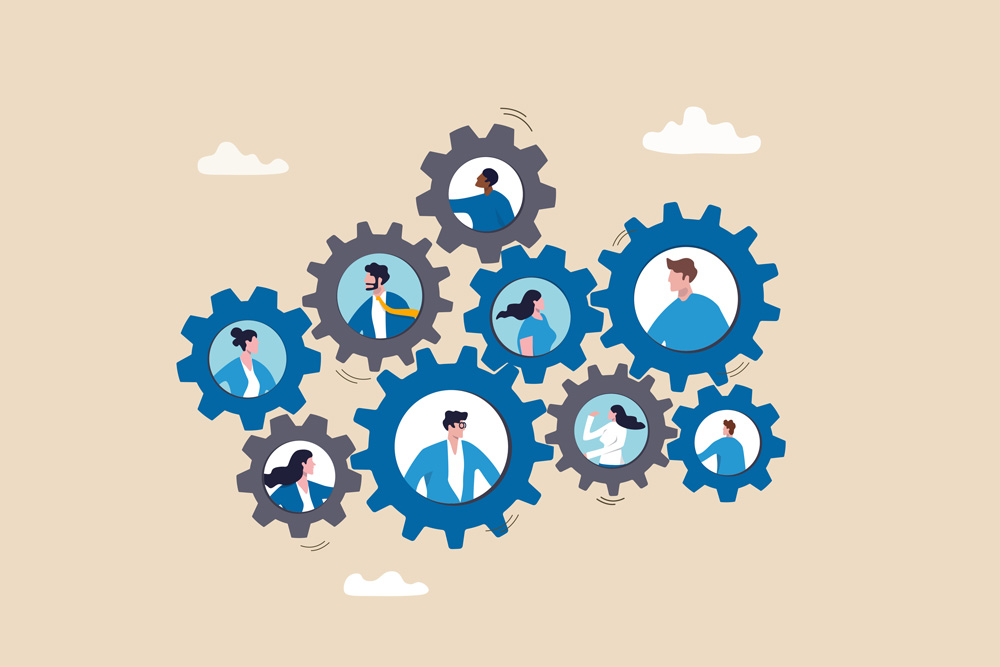 Staffing isn't just about filling open positions—if you don't find the right person for the job, you overwork other team members and compromise their productivity. A bad hire can also be costly because you must restart the recruitment process or increase your training budget to replace them. The problem is, finding the perfect candidate the first time isn't always easy.
While some HR managers get lucky with traditional recruitment methods, your best chance for landing quality talent calls for an innovative approach, such as hiring managed service providers (MSPs). Here's how traditional staffing compares to managed services:
Traditional Staffing
When you conduct your hiring process for contractors or employees for specific roles within your own company, it is known as traditional staffing. Although a staffing or talent agent may source potential candidates on behalf of your organization, it becomes your responsibility as the employer to select, train, and manage a new hire.
However, it's becoming harder to find quality candidates with traditional staffing.
For starters, new technologies are overtaking this recruitment model. While traditional staffing stops at identifying and supplying talent, modern recruitment is more comprehensive, offering a wide range of staff management services.
Also, there's no universal standard to measure service delivery when dealing with a staffing agency. The agent may overcharge you and still supply unqualified candidates.
Managed Services
When you entrust your contingent workforce needs to an external provider, it is known as managed services. Here's why you should contract managed service providers:
Talent Sourcing
Working with an MSP allows you to tap into their extensive candidate pools. In addition to industry referrals, managed service providers are constantly looking for quality talent, sourcing candidates from job boards, social media, networking seminars, and other channels.
Managed service providers also help with employer branding. By refining your communication and highlighting your company culture and values, MSPs position you as an employer of choice. Remember, managed services aren't limited to local employees.
If you're looking for diverse skill sets or pushing your products to global markets, you can count on your MSP to deliver international talent (and onboarding support!).
MSPs ease the paperwork burden by drafting employment contracts, offer letters, and other onboarding documents. They also ensure new candidates are adequately-trained to prevent workflow interruptions. This goes hand in hand with performance assessments—MSPs check in with hiring managers to evaluate the new employee's progress and address any emerging issues.
Compliance
Managed service providers also double as compliance experts because they're well-informed on the current employment laws in various jurisdictions, making them incredibly resourceful when hiring from different states and countries. Additionally, managed service providers conduct regular audits to identify non-compliance risks and suggest recommendations.
Regarding internal compliance, MSPs develop consistent processes to advertise openings, conduct interviews, obtain documents, and onboard new hires. Furthermore, they maintain records such as resumes, assessment results, interview notes, offer letters, and training material.
MSP record-keeping proves your recruitment process is fair and follows every regulation. If you want to evaluate your hiring practices or verify a candidate's information, you can always review your MSPs records!
Screening
Screenings take various forms, from identity and education verification to criminal history and credit background checks. Since you're legally obligated to protect your staff, background checks ensure the new hire doesn't pose a security risk.
Implementing a screening process also protects your company's intellectual and physical property while minimizing the risk of negligent hiring lawsuits. Furthermore, the law may require criminal record checks for regulated industries such as finance, transportation, and healthcare. The same applies when your company serves vulnerable groups like children, seniors, and disabled people.
MSPs support your screening efforts in different ways, such as:
Utilizing their access to various databases, guaranteeing comprehensive checks
Drawing from their expertise to interpret their investigative findings and make informed recruitment decisions.
Offering customized services, including tailoring their background checks to specific industries and job openings.
Providing ongoing support. MSPs constantly evaluate an employee's background for any incidences, for example, license suspensions and criminal charges.
Traditional Staffing vs. Managed Services
Traditional staffing and managed service providers differ in the following ways.
Time
Because traditional staffing relies on manual processes, it takes longer to post vacancies, screen resumes, organize interviews, and run background checks. On the other hand, MSPs automate repetitive tasks to save time and reduce human error.
By easing your administrative burden, managed service providers allow you to focus on your main business without losing control of your workforce.
Cost
With traditional staffing, you have employees on your payroll even when you don't need them. It can get costly when paying for health insurance, vacation days, retirement contributions, and similar benefits.
But with managed service providers, employers only pay for the worked hours—you can hire more employees during peak season and offboard them when business is slow. Also, MSPs accelerate the recruitment process to get your projects running immediately and prevent revenue delays.
Quality of Hires
Whether you choose traditional staffing or managed service providers, you can land high-quality candidates—the difference is in the approach.
For starters, traditional staffing guarantees consistent labor if your industry doesn't have seasonal fluctuations. When you have the budget and are not filling immediate vacancies, you can take the traditional hiring route and spend time properly training new hires.
When you don't have the time to handle traditional staffing and training, a managed service provider will utilize superior technologies and experienced recruiters to find and hire employees who already have the qualifications and training needed for the position you're looking to fill.
Flexibility
Traditional staffing is rigid for several reasons. First, employees are required to work a fixed number of hours every day or week; this can be costly if your industry has fluctuating labor needs. Also, traditional staffing hires workers for specific roles. In changing demands, finding a replacement or restructuring your workforce to new opportunities could take time.
Conversely, managed service providers offer customizable recruitment packages depending on client needs. For instance, you can ask your MSP for a specific number of employees or skill sets.
Another benefit is scalability. Managed service providers allow you to hire contingent staff for seasonal work without a long-term commitment. That's not to mention the reliability that comes with it. Thanks to their large talent pools, you can contact your MSP on short notice and get talent for hard-to-fill roles.
Looking for Managed Services?
At nextSource, we're all about delivering agile workforce solutions. We're ready to build your dream team! Contact us with your talent needs, and we'll design an MSP program that aligns with your mission and values.