MSP vs. RPO: Understanding the Differences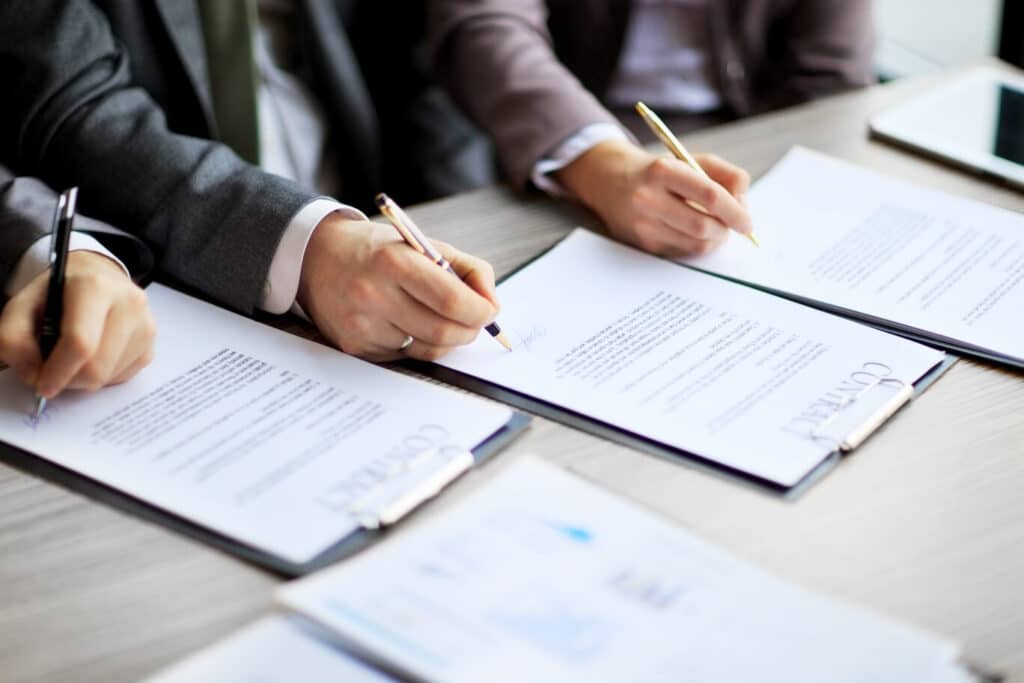 The labor market isn't what it used to be years ago. With demographic shifts redefining the global talent profile, you need to rethink your hiring process. Whether you're seeking specialist skills, building a blended workforce, or upgrading your recruitment technology, an employment provider eases your HR burden to refocus your efforts on your business goals. 
When facing workforce troubles, employers can turn to recruitment process outsourcing (RPO) or a managed service provider (MSP). But before choosing one over the other, let's delve into the MSP vs. RPO debate.
What Is MSP?
A managed service provider represents a third-party company that works as an arm of your business with the aim of accelerating growth at a minimal cost. MSPs offer various services, from payroll administration and infrastructure support to vendor management and HR services. However, most MSPs are popular for their contingent workforce solutions.
An MSP can help with:
Building candidate pools
Contract management
Supplier base selection and management
Onboarding and offboarding contingent workers
Streamlining recruitment and selection
What Is RPO?
Recruitment process outsourcing entails transferring part of or full staffing duties to third-party providers. RPO falls into the following categories:
Full Lifecycle RPO
The recruiter manages the hiring process from start to finish. This includes workforce planning, sourcing, screening, and onboarding. Your engagement with the RPO provider can last up to a year or even longer.
Project RPO
As the name suggests, the recruitment provider offers support for specific projects. For example, your company might expand, change strategy, or introduce a new product. The RPO vendor handles recruitment throughout the project's duration, usually for months or weeks at a time.
On-Demand RPO
This method is ideal for seasonal talent needs. You can find workers on short notice without the commitment of engaging them full-time or sacrificing operational efficiency
Hybrid RPO
The RPO vendor shares hiring responsibilities with your in-house HR team.
By doing so, hybrid RPO allows external recruitment support without giving up control of the hiring process.
Differences
Here's how to distinguish RPO from MSPs:
Workforce
RPO specializes in permanent workers, while MSPs engage consultants, contractors, and freelancers on a temporary basis.
Technology
RPO utilizes applicant tracking systems (ATS) which offer more control over permanent staff recruitment—the vendor can monitor ongoing application processes and log candidate contact moments. ATS also supports talent analytics for better insights and future improvements.
On the flip side, MSPs use vendor management systems (VMS) to optimize contingent recruitment. Besides ensuring internal and external compliance, VMS technology streamlines approvals, billing, time registration, and supplier activities.
While ATS focuses on a company's relationship with the candidate, VMS connects the organization to the staffing provider. In terms of superiority, VMS has greater capabilities since it pulls candidates from the databases of different vendors and follows candidates until payment.
Conversely, ATS only gets talent from external agency networks and doesn't track candidate progress after hiring.
Pricing
The MSP pricing model is market-driven; the vendor asks for a percentage of your employee rates. MSP pricing is unlike RPO providers', who charge according to the skills' delivery cost. RPO pricing can be a fixed management fee, a variable per-hire charge, or a combination.
Requirements
Managed service providers supply high-volume users with flexible workforce solutions. Conversely, RPO vendors collaborate with staffing providers and HR teams to offer end-to-end hiring services. Your RPO partner should take control of your entire talent acquisition strategy, from consultation to execution and management.
Moreover, outsourcing the recruitment process caters to versatile recruitment models, such as project-based staffing, full-cycle hiring, and high-volume demands.
Processes
Managed service providers are an extension of procurement functions, covering procedures like approvals, time reporting, payroll processing, and resource tracking.
On the other hand, recruitment process outsourcing offers end-to-end recruitment services. RPO can include part or all the recruitment modules, for instance, sourcing, background checks, selection, negotiation, onboarding, and payroll management.
How Do You Choose MSPs and RPO Providers?
No matter who you choose in the MSP vs. RPO debate, here's what to look for in your employment partner:
Industry Experience
Know how long a vendor has stayed in business and ask about their team members' qualifications. Although newcomers can surprise you with their competence, experienced providers are better equipped to navigate market challenges.
You also save time and money with a vendor who understands your industry and market segment. Don't forget to verify the company's reputation through testimonials, references, and online reviews.
Technology
Ensure the recruiter's technology is up-to-date with industry standards for maximum efficiency. The technology should also be compatible with in-house systems to save you the cost of future updates.
However, your employment provider should strike a balance between technology and human judgment. For example, you could miss out on a perfect employee if the recruiter only relies on vetting technologies without interviewing candidates one-on-one.
Support
Customer service goes beyond reading FAQ pages and chatting with a bot. You want a partner who can support your candidates and HR team regardless of time zones.
Apart from responsiveness, your customer representatives should prioritize knowing your systems—you don't want to struggle with the same problem after contacting support.
Budget
Maintaining a workforce is expensive. As such, you need a recruiter who brings value to the business without breaking your budget. The provider should disclose their pricing schedule. Surprise charges can stall operations.
Security
Ask the recruiter about their data security measures before entrusting them with company secrets and sensitive employee information. What's more, investigate the recruiter's track record for data breach claims.
Besides compromising your candidate's privacy, you risk losing customers and top employees in the event of data leaks. You might even face lawsuits and suffer reputational damage.
Scalability
A recruiter with limited offerings might struggle with your future service expectations. With labor requirements changing every day, you need someone who can support your growing company's needs down the road.
At the same time, find a vendor experienced in business continuity. In case of disasters such as data loss, you want your business to bounce back as soon as possible.
MSP vs. RPO | Who Wins?
Evaluate your talent needs before settling on RPO or an MSP. If you're outsourcing your in-house hiring process, you're better off with an RPO vendor. But if you're more concerned about contingent placement and talent pool selection, an MSP will offer more value. 
Are you struggling with the MSP vs. RPO question? Contact nextSource for further consultation and guidance about our MSP services.