How Are MSP and VMS in Staffing Related and Different?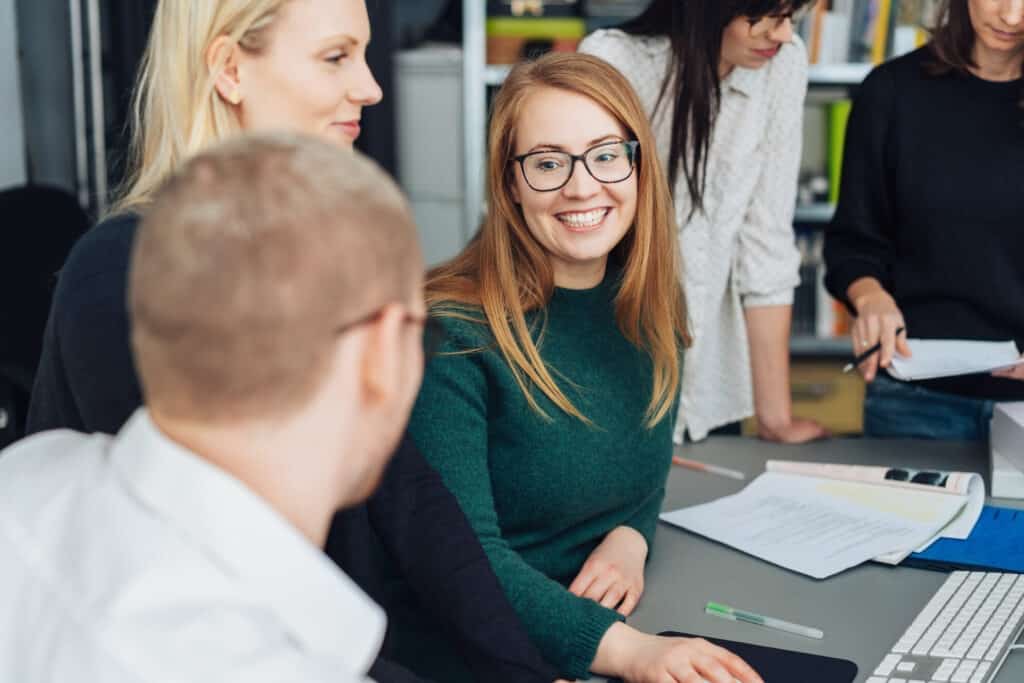 As the labor market becomes competitive, companies are looking for workforce models that offer flexibility, affordability, and simplicity. Unlike the traditional office that is rigid with business hours and locations, emerging employment models allow people to work from anywhere in the world during their own time.
With more professionals seeking freedom in their careers, employers should rethink how they hire and manage remote and contract workers. Embracing MSP and VMS in staffing allows companies to adapt to modern workforce models. But first things first, what are MSPs and VMSs, and how do they cater to your staffing needs?
What Is an MSP?
Also called a Managed Service Provider, an MSP refers to an agency that manages a temporary workforce on behalf of a company. By handling your contingent's staff welfare, MSPs ease your administrative and HR burden to maintain your focus on running the business.
MSP Benefits
Here's how an MSP boosts your hiring efforts:
Candidate Screening
Screening is necessary for several reasons.
First off, screening reduces the number of applicants to accelerate the recruitment process. It's also a legal requirement for some jurisdictions. Moreover, background checks ensure the candidate doesn't have a criminal record; that way, you don't have to worry about fraud or the safety of customers and other employees.
While screening is hectic when done in-house, managed service providers save time by using the latest technologies. For instance, they can check resumes using software instead of reviewing them manually.
Saving Resources
MSPs can take advantage of their large talent pools to find an affordable candidate without sacrificing quality.
In addition to their past contacts, managed service providers source candidates from social media, networking seminars, job boards, and referrals. What's more, the MSP's industry experience allows them to negotiate better labor rates. You also enjoy lower administrative costs when managed service providers take over compliance, payroll, and benefits management.
Another advantage is centralized invoicing. Rather than sending separate bills to contractors and staffing vendors, managed service providers manage your contracts and invoices for easier cash flow management. Furthermore, MSPs leverage automated systems to minimize recruitment time and hassle.
Personalized Service
Provided the MSP services align with your needs, personalized attention is guaranteed. For starters, the employment provider studies your services, values, and company culture to better understand your workforce needs.
Likewise, MSPs are flexible with their hiring options, providing on-site, hybrid, and off-site models. As such, you can choose an employee depending on your desired level of control and involvement.
You also receive a personal account manager. Instead of talking to different representatives, MSPs offer one point of contact to coordinate your operations and ensure consistent feedback.
Furthermore, you receive regular reports on the recruitment strategy to gauge its effectiveness.
What Is VMS?
A vendor management system (VMS) is a cloud-based software that streamlines contingent workforce management., incorporating freelancers, contractors, and hiring agencies. A VMS can help with the following:
Communication
A VMS facilitates real-time conversations between employers and vendors for efficient idea sharing. In case of last-minute communication, you can count on your employment provider to implement these changes. Vendor management systems also ensure transparency when you want to revisit a particular conversation.
Additionally, communication is standardized, ensuring consistent workflows across the organization. Another benefit is automation–information about your staffing needs and employee requirements is up-to-date, reducing overreliance on manual input.
Candidate Management
A VMS unifies candidate data such as resumes, educational certificates, application forms, and identification documents. This way, it's easy for employers and hiring managers to retrieve this information.
The system also supports collaborative recruitment, connecting employers with candidates and employment providers. When it comes to evaluation, a VMS offers standardized vetting for fair candidate selection.
Resource Tracking
VMSs allow you to monitor different recruitment resources. First off, the system records hiring costs such as agency fees, advertising, screening, and contractor wages. Another benefit is time tracking–the system calculates work hours for accurate invoicing and employee compensation.
You could also use a VMS to evaluate vendor performance. If you use different staffing providers, you can vet them based on their rates, candidate quality, response time, and customer service.
Difference between MSP and VMS
While you use both MSP and VMS in staffing, one offers human expertise, while the other comes in with technological support.
Ordinarily, MSPs serve companies with large-scale hiring needs but limited recruitment time. Besides finding candidates, managed service providers review applications, organize interviews, and ensure compliance.
In contrast, a VMS is a platform that manages your recruitment activities, including storing workforce data, communication, and task automation. You can also use a vendor management system to merge your relationships with different candidates and employment providers.
Why Use MSP and VMS in staffing?
You don't have to choose one over the other–combining an MSP and VMS in staffing benefits your organization in various ways. For starters, you enjoy the latest technologies–an MSP can use their VMS software in your recruitment drive or upgrade your systems to fit their standards.
Another advantage is quality control. While an MSP sources top-notch candidates, the VMS provides efficient screening and performance evaluation systems. You also benefit from increased visibility. Thanks to real-time analytics, you can monitor your recruitment progress for better decision-making. The system even includes a customizable dashboard so you can view the most relevant metrics.
By taking over HR functions, dedicated VMS and MSP support redirects your time to other important tasks. You can adjust your VMS capabilities according to your changing staffing needs. Similarly, your MSP is flexible enough to supply talent on demand, whether it's peak season or business is slow.
Why Work with nextSource?
Using an MSP and VMS in staffing boosts productivity while streamlining your operations. Whatever you choose depends on your company's structure, needs, and workforce goals. If you want an innovative MSP solution, nextSource is here to qualify and manage your talents.
With over 20 years of experience connecting employers with employees, we promise to deliver continuous value and support throughout our engagement. Another reason to choose us is our transparency: in addition to our market-based rate cards, we offer cost reporting to maximize your return on investment.
Let's connect; we'll be happy to discuss your workforce needs!