Is a Managed Service Program Similar to a Managed Service Provider?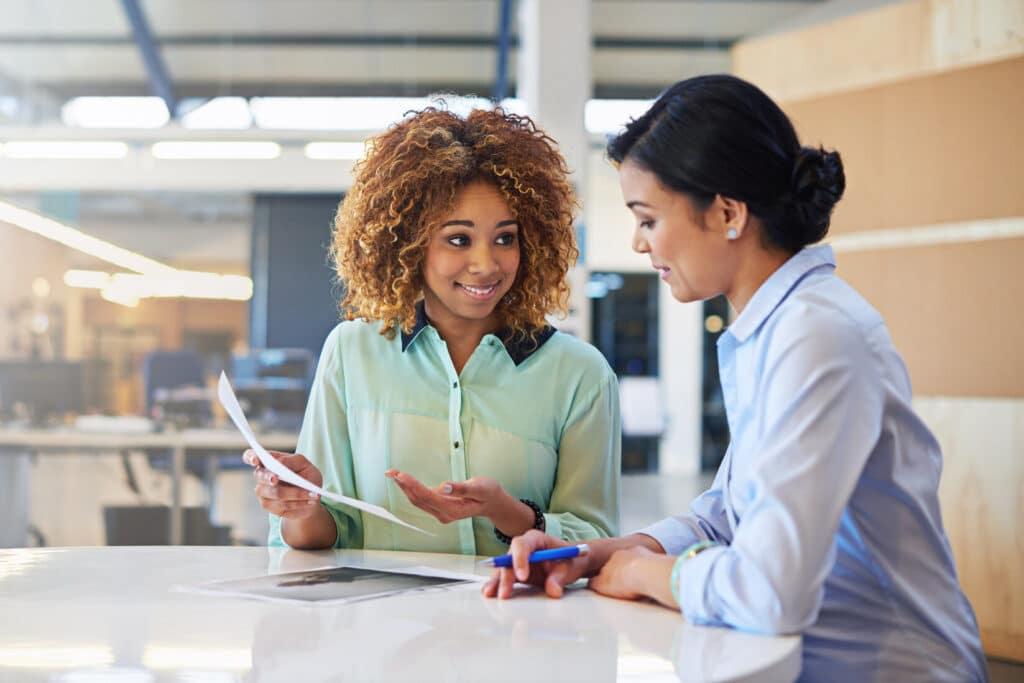 The modern workplace is changing—instead of high wages and job security, the upcoming generation of professionals is more concerned about flexibility and freedom. Employers are also looking for flexible workforce solutions that don't tie them to long-term contracts.
That's where freelancers, contractors, and consultants come in. Collectively known as contingent workers, these project-based employees offer specialized skills while bringing fresh perspectives to your team. You also save money since you don't have to pay employee benefits as you would hiring full-time staff.
However, managing a contingent workforce isn't without its challenges. Besides losing visibility of the contingent team, you might struggle to find the skills you need. You also risk misclassifying employees and breaking your budget. If you want to regain control of your contingent workforce, it's time to look into a managed service provider or managed service program.
Managed Service Program vs. Managed Service Provider
The term MSP can either mean managed service program or managed service provider. But despite the common abbreviation, these terms represent different things.
A managed service program is a type of business process outsourcing concerned with contingent staffing. While a managed service program refers to the workforce solution itself, a managed service provider is the contingent workforce specialist.
Managed service programs entail:
Compliance processes
Creating talent pools
Order distribution
Change management
Hiring and offboarding contingent staff
Selecting and managing suppliers
Monitoring contingent workforce spend
Managed service programs fall into the following categories:
Vendor-neutral: The managed service provider staffs your company from their network of workforce vendors, giving every recruiter a fair chance to fill open positions. This way, employers can land quality talent affordably without pressure or bias.
Master vendor: The MSP relies on one supplier for contingent staffing. If this supplier cannot fill all the vacancies, the MSP turns to a secondary recruiter until you're 100% staffed. This model is ideal for locations with a demand for similarly-skilled professionals.

Since they deal with one supplier, master vendors guarantee quick engagement and a better understanding of your talent needs. Forecasting is also easier thanks to the MSP's consolidated hiring, spending, and information management approach.
Hybrid: This model combines both vendor-neutral and master vendor elements. For instance, you can use a recommended supplier list for readily-available skills and turn to freelancer management systems to build unique talent pipelines.

You could also use separate MSP models for different locations and company departments. That way, employers benefit from multi-channel talent supply without sacrificing brand individuality.
Do You Need a Managed Service Provider?
As long as you manage a sizable and diversely-skilled workforce, you can benefit from an MSP. It's time to engage an MSP if you're:
Understaffed
Facing compliance issues
Seeking advanced technologies
Hiring on a budget
Struggling with short-term staffing
MSP Benefits
A managed service program has the following advantages.
Access to Superior Technology
Setting up in-house recruitment systems might be too expensive when hiring on a budget. That's because you're only using the technology for recruitment and may incur additional costs for future system upgrades.
However, managed service providers have the ready infrastructure to accommodate your hiring needs instead of building a system from scratch. MSP tools also provide real-time analytics and actionable tips to improve your contingent recruitment efforts.
What's more, MSPs are constantly upgrading their tech stacks to offer competitive talent management solutions.
Global Reach
Besides giving you access to diverse talent pools, global recruitment enriches your company culture while introducing your brand to new markets. However, global reach comes with the burden of compliance.
An MSP prevents legal action, penalties, and reputational damage by observing local regulations and cultural norms. They also ensure data compliance by safeguarding trade secrets, financial data, and employee, customer, and supplier information.
Time and Cost Efficiency
Managed service providers qualify candidates on your behalf to minimize training costs. It's also easier to budget for labor thanks to the MSP's straightforward pricing model.
When it comes to managing downtime, MSPs deploy a proactive approach to system failures. Rather than only reacting to a crisis, your employment partner monitors your systems to capture an issue before it escalates. MSPs also boast cutting-edge technologies which are less likely to break down.
Furthermore, MSPs relieve your HR workload, creating time for core functions. Employees are also less prone to burnout when your team is fully-staffed, increasing output and productivity.
Expert Advice
Managed service providers are masters of their craft. Your in-house HR team may have some industry experience, but you could use some expert advice to navigate the complexities of the recruitment world.
MSPs have been in business for years, solving workforce issues for clients in various sectors. Your employment partner also has specialized systems to support contingent workers across the employee lifecycle.
How Do You Pick an MSP?
With all the employment providers selling their services, look for the following qualities in your MSP.
Specialization
Instead of working with jack-of-all-trades, find a partner who offers specific skills within your sector. It's even better when the recruiter customizes their package—an MSP who pays attention to your needs offers more value than someone who offers their services like a commodity.
But although MSPs should specialize in an industry, they should maintain a holistic outlook. Rather than observing an issue in isolation, your MSP should consider the overall business environment and engage your HR team before recommending workforce solutions.
Support
Customer service goes beyond chatbots and online knowledge bases. In addition to phone-based support, the managed service program should offer in-platform communication through a single point of contact—dealing with multiple customer representatives can be frustrating and time-consuming.
Similarly, check the MSP's availability. Your provider should guarantee swift responses regardless of time zone differences.
Pricing
MSPs have different pricing models depending on their brand and scope of services. The key to choosing an employment partner is weighing your needs against your budget.
Next, review the MSP's service level agreement to ensure their offerings are within the quoted price. Most importantly, compare various providers until you land the best price.
nextSource Can Help
Whether you already have a contingent workforce or are developing a new talent strategy, we have your back. We might suggest talent solutions, but our recommendations are based on your goals and ongoing needs.
Do you want a managed service program that leverages top technologies and industry experts? Contact nextSource to build your contingent workforce on your own terms.