How to Solve Your Quiet Quitting Problem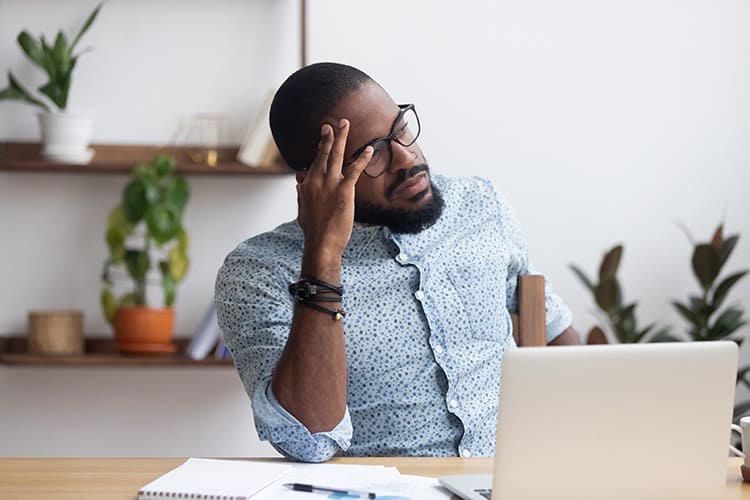 There has been a lot of talk about "quiet quitting" in the news, and it became increasingly popular around the Labor Day holiday. Let's take a deeper dive into quiet quitting and what it entails.
What Is Quiet Quitting?
Those who have become "quiet quitters" in actuality are highly motivated individuals who feel passionate about what they do but, perhaps, find themselves overworked or undervalued.
Take the pandemic as an example. Previously, people who wanted to advance in their careers took on volumes of additional work and worked long hours and, in doing so, built up more stress in their day-to-day lives. To compound that, once furloughs and layoffs began happening around the globe, the work previously performed by departed employees still had to be done by those who remained.
True leaders in companies took on the additional work (on top of their already massive workload), rushing through assignments at a level of quality below their personal standards, and found themselves overworked and burnt out. This, in turn, caused them to only complete their assigned tasks. In essence, they found themselves not quitting their jobs, as the expression may appear; rather, they were quitting going "above and beyond" their designated role.
How Can You Eliminate Quiet Quitting?
All this begs the question: How do we combat burnout in companies to eliminate quiet quitting? There are multiple solutions to this question, but one important solution is to make employees feel less like commodities and more like valued individuals. Adapt more to the needs of the employee through several initiatives.
Best practices such as remote work flexibility, variable work hours, continued skills training, communication, and allowing your workers to take time off to maintain a healthy work-life balance are all items that businesses should consider when approaching a solution to quiet quitting.
The motivated, passionate workers are sending up a flare (although it's a silent flare for sure) that they need help to continue to perform at their highest level. This is especially true in industries or job segments where there is high turnover of large amounts of employees, such as call centers or retail workers during the holidays.
Call centers, for example, experience high turnover, indicative of high burnout rates—with the hiring manager often left scrambling for replacements and sometimes filling in the gap on the phones while replacements are found and trained. In the United States, the customer service industry, which includes customer support centers, call centers, and more, faces an overall average turnover rate of 30–45%, which is double the national average for all other industries. According to the US Bureau of Labor Statistics, workers ages 20–34 only stay with a call center for approximately one year, on average, compared to 2.7 years in other industries.
So, how can companies enable their full-time employees to have more balance? One of the first items is to take stock of your workload needs. This will help to right-size your organization, eliminating the excessive workloads that may lead to quiet quitting in the first place.
Then, consider the use of temporary workers who are engaged only for the length of a specific project or fill a need in a high-volume, high-turnover atmosphere. In addition to filling a gap, these contingent workers may also bring new skills and perspectives, helping to elevate the performance of your team. For example, someone who worked in another call center may bring best practices to your team that, in turn, also helps alleviate burnout across the board with workers as well as managers.
With that in mind, a direct sourcing component may be the solution to your needs, and nextSource offers one that places emphasis on communication and nurturing. We call it nextSourcingTM.
What Is nextSourcing™? 
Let's quickly explain what nextSourcing is. You can read more about nextSourcing in our inaugural post. The short version is nextSourcing is our proprietary, advanced approach to direct sourcing that leverages a client's brand to create private talent communities of exceptional, pre-qualified candidates available for assignment. To be clear, the nextSourcing solution does not replace your existing workforce. It simply provides short-term relief during times of higher workload needs, reducing the burden on your hard-working employees.
These candidates are not just left in a "pool" with crossed fingers hoping that they're still there when the client needs them. Instead, nextSource forges long-term relationships with candidates through a nurturing approach that benefits both the client and the candidates.  
At nextSource, we've taken the talent pool to the next level and truly created a community.  
What Makes Us Different?
In the grand scheme of things in staffing, you'll often hear terms such as talent pool, talent pipeline, and talent community used interchangeably. However, although similar, they're not exactly the same, and should not be used interchangeably as it muddies the waters. Here's the difference:
A talent pool is a passive resource that you turn to when you need it. For example, most staffing agencies maintain talent pools within their Applicant Tracking Systems (ATS).
A talent pipeline is a targeted recruiting process used to source talent with specific skills or to meet specific business objectives. In a talent pipeline, candidate selection may be based on varying criteria such as educational background, experience, expressed interest in job roles, prior history with specific companies, college/university attended, and other criteria. This is referred to as "curation".
A talent community builds even further upon a talent pipeline through well-planned, intentional ongoing communication with community members. This is often referred to as "talent nurturing".
How Is the Community Nurtured?
We saw the need to keep the candidates in a talent network engaged so we know if they are "really" ready for work. We also recognized that employees and candidates are increasingly prioritizing companies that offer candidates passion, purpose, inclusion, flexibility, and remote/hybrid work options. 
So, we work to build rapport with the candidates to provide a great "candidate" experience as well as a great "worker" experience by delivering personal and relevant messages to people who actually want to receive the information. We've demonstrated that knowledge-sharing, providing tips, and taking polls plays an important role in the recruitment process, especially for recurring high-volume roles through a consistent nurturing process that keeps workers engaged.
Our nextSourcing nurturing approach is comprised of:
Delivering consistent outreach. Experienced professionals want to know how each position they consider can help them reach their career goals, yet surveys indicate that nearly half of companies with talent networks never send another communication after the confirmation email. nextSource establishes a cadenced content delivery schedule (weekly, monthly) based on client and candidate preferences.
Practicing two-way communication. We keep in touch with talent community members to make sure they're still interested in your company, available for assignment, understand what factors are important for their future development, and ensure their profiles reflect any new training or qualifications they've acquired.
Providing relevant content. We understand the different interests and motivations of the various candidate segments, and we're able to share relevant content that delivers a personalized experience.
Creating a dynamic community. We're finding opportunities to hyper-segment members to create a community that provides very specific needs for you.

The nextSourcing Team
If you determine that nextSourcing is a fit for your organization, you're assigned a dedicated Engagement Manager whose job it is to ensure continuous effective, ongoing, and engaging communication with talent community members.
Engagement Managers find creative ways to keep communication fresh, including:
Showcasing employee stories that give candidates insight into what it's like to work at the company.
Sharing indications of ways the client supports current events and social issues.
Providing updates on company and/or industry developments.
Offering face-to-face networking events (in-person or virtual).
Presenting career development guidance and tips.
Sharing new job opportunities.
Providing access to skill enhancement tools.
The nextSourcing Difference
nextSourcing provides your organization with your own private talent community. In it, you'll discover benefits that are not found anywhere else. These include:
Increasing your brand through a superior employee value proposition.
Nurturing workers throughout the candidate and worker experiences to increase engagement.
Experiencing ready access to talent that is engaged with your company.
Placing candidates who are knowledgeable about the company, its culture, and its work environment.
Attaining higher assignment completion and re-engagement rates.
Keeping the lines of communication open is just one of the many benefits of nextSourcing—and just one more way to prevent quiet quitting in your company.
Solve Your Quiet Quitting Problem with nextSource
To find out if our nextSourcing solution is a good fit for your high-volume, high-turnover organization, give one of our experts a call at 800-641-9987 or fill out your contact information and a nextSourcing expert will get back to you to discuss your needs and how we can help you access high-demand candidates.