How Contract Labor Impacts the Culture of a Company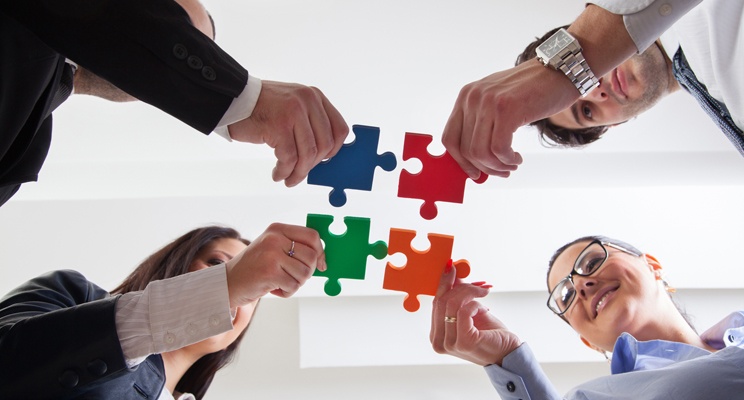 Current statistics released by the SIA reveal that 30% of workers (some 44 million Americans) comprise the ranks of the modern contingent labor force. With so many workers engaged for finite project/time periods or in part-time roles, it makes sense that for many organizations, the transient nature of these workers begins to exert influence over company culture. These workers may not demonstrate the same allegiance and loyalty to the brand as their full time counterparts. The morale of full time workers may similarly be dampened, as they perceive their roles as less secure with contractors waiting in the wings to do the same work for less.
There are various points in the Contract Lifecycle Management process where the values of an organization can be demonstrated to contingent workers. Sharing these values with contractors goes a long way toward keeping them engaged and involved. However, before we review contract lifecycle management best practices, we should note that the overall process for engaging the contingent workforce is not just an operational activity. It is, in itself, a part of your culture. So, it is a worthy exercise to understand the intended function and desired result of leveraging contingent labor in an organization. Start by determining what type of attitude your organization takes with respect to contract labor activities.
Is your organization the type to issue mandates and follow a defined contingent worker policy with a pre-determined list of suppliers?
Is your organization governed by a consensus-driven "buy-in" culture where general guidelines and a preferred vendors list are suggested but not always observed by managers who sometimes go "rogue"?
Is your organization a virtual Wild West of contingent workforce practices, where different managers or groups engage talent differently with no standard policies for defining and enforcing business rules for the usage of temporary workers versus independent contractors or SOW providers?
Whichever type of contingent workforce engagement culture exists at your company, the key to ensuring positive results using contract labor lies in proper focus on the culture of resources you are engaging. This is accomplished in several ways.
1. Onboarding:
If a temporary worker is recruited through a staffing agency, their experience plays into their perception of your organization. Factors like the tenor of the interview with hiring managers, the overall office environment and even the welcoming (or lack thereof) from security guards or reception staff can all color perception. The staffing partners recruiting for your organization need to be familiar with the culture of your workplace and accurately represent the culture to candidates during recruitment.
For ICs who aren't typically interviewed (but instead navigate a contract negotiation process to define the scope of work and compensation) there is a similar need to manage the dynamic of the interaction. Whether outsourced to a solutions provider like nextSource or done internally, focus on how relatively easy or difficult the process is from the contractor's perspective. If the process is arduous and unpleasant, a contractor might begin the engagement with a negative association from the get-go. That's one reason nextSource developed technology to complete worker classification evaluations quickly, efficiently and painlessly. Being far less invasive than other organizations in confirming tax statements, proof of other clients, articles of incorporation, banking statements and other IC classification activities makes a contractor feel at ease from the outset while still ensuring compliance.
2. Engagement:
Often, contingent labor is sought for a specialized skill set. This can have a great impact on culture as the resources are often also conducting knowledge sharing on their area of specialization; sometimes even in the form of cross training or documentation. This can feel exploitive if conducted improperly. Ensure communication styles match those used elsewhere your organization. For companies watching budget closely, "how-to" manuals or SOP documents may suffice. For those with larger budgets, focus on meetings and in-person communications between specialized contractors and their full time counterparts.
3. Tenure Limits:
Contract workers are acutely aware their employment is for but a set period of time. However, there are times where the work takes longer or additional projects are added. Top performing organizations enact and enforce tenure limits to prevent the same worker from continuing in the same role. While contingent workers should not be engaged continuously due to the increased costs, having arbitrary tenure limits based on a fear of co-employment actually deters workers from joining your organization. Instead of a tenure limit – look at deploying other protections against co-employment risks to ensure ongoing worker engagement.
4. Offboarding:
As a marker for proper cultural alignment, simple operational activities like collecting work products and or company equipment ensure a smooth transition for your IC's. Managed service providers, like nextSource gain feedback from the client manager and try to determine if the workers are eligible for redeployment within the organization. They also capture data on overall cultural fit and influence which they then share with the hiring organization.
Implementing these types of activities to retain top talent keeps the morale of the worker high and drives satisfaction with your organization. Ensure MSP partners, suppliers and independent contractors not only understand the culture of your organization, but how to work effectively within it.