How a Managed Service Provider Lands You Better Candidates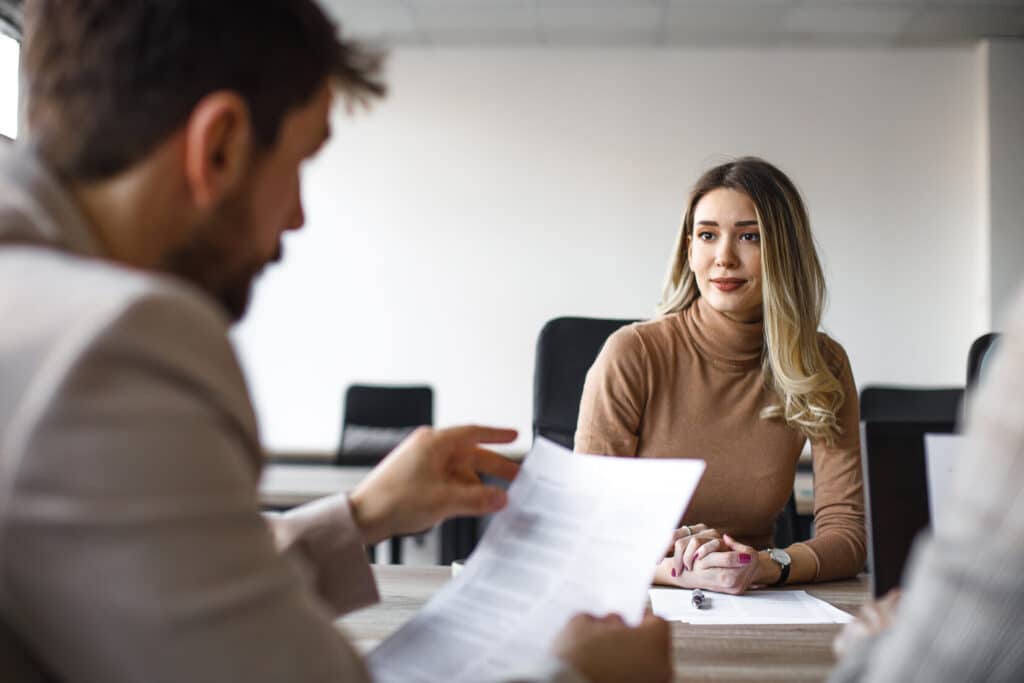 As the war for quality talent intensifies, there's a need to invest in creative recruitment strategies. Hiring the right candidate fills your skills gap, promotes innovation in the workplace, boosts productivity, and contributes to business growth. You also save money since you don't need an extra budget to train new hires or look for better candidates.
If you're struggling with a talent shortage, you might want to consider a managed service provider (MSP): a third-party organization that complements your HR team by managing your contingent workforce.
Apart from sourcing temporary staff, MSPs handle contract administration, onboarding, and offboarding. Here's how a managed service provider attracts better candidates.
Larger Talent Pool
Your managed service provider's talent network comprises different skill sets and experience levels, and their employment provider can build their talent pool through the following channels:
Social Media
Managed service providers ("recruiters") use multiple social platforms to find candidates, including LinkedIn, Twitter, Instagram, and Facebook. This way, they'll attract various demographics depending on the client's talent onboarding needs.
In addition to posting on clients' social accounts, recruiters use trending or highly trafficked hashtags to increase an ad's reach.
MSPs are also part of industry groups that network with candidates and other recruiters.
Referrals
MSPs get referrals from various sources. For starters, they can seek recommendations from their former and current contractors. Incentives also go a long way in securing quality candidates, which recruiters can offer to anyone who recommends a candidate.
Then, the managed service provider vets the contractor to confirm their eligibility even after getting referrals. Most importantly, MSPs build relationships with successful candidates and reconnect with them on future projects.
Job Boards
Managed service providers leverage job boards (like Indeed, LinkedIn, and Glassdoor) in different ways. First, they can advertise openings on the platform, making sure to indicate the job description, candidate requirements, salary range, and work model.
Another option is searching for specific skill sets, which candidates actively seeking jobs can add to their profile. That way, MSPs aren't limited to posting a job and waiting for users to apply; they can contact users whose skills and experience match their ideal candidate via direct messaging, email, or even phone calls.
Recruiters can also identify top-rated candidates on the job board and keep their contacts for future consideration.
Networking Events
Job fairs and industry workshops are great ways for recruiters to connect. Managed service providers also attend alum seminars to meet past graduates and continuing students who might be interested in forming a talent network. Additionally, MSPs can organize events and invite potential candidates.
Ordinarily, recruiters advertise these networking events through email, social media, and other channels with a large audience.
MSPs can build rapport and gauge their confidence and communication skills by meeting candidates in person. The recruiter also follows up with outstanding candidates after the event to discuss the possibility of recruitment.
Quality Candidates
MSPs don't just supply candidates; they also ensure anyone who comes to your company is fit for the job.
First, managed service providers equip candidates with in-demand skills to give them a competitive advantage and match them to employer needs. If you're looking for a specific background, a managed service provider tailors your job ads to particular roles, locations, and industries.
MSPs also work with HR teams to develop unique value propositions that appeal to the target audience.
When it comes to background checks, managed service providers verify the candidate's identity and their criminal, employment, and education history. By doing so, they protect your company's reputation and minimize the risk of violent and fraudulent behavior at your workplace.
Scalability
Scalability is the ability to handle fluctuating talent demands without sacrificing recruitment efficiency. Your employment provider (MSP) works directly with HR teams to understand your workforce gaps and create long-term staffing programs. Thanks to their network of pre-screened candidates and staffing agencies, managed service providers can supply candidates for multiple roles on demand.
Furthermore, MSP technologies streamline various recruitment processes, including resume screening, candidate tracking, assessments, and interview scheduling. This way, your business enjoys consistent workflows, minimizing the risk of errors even when handling many contractors.
You also benefit from robust onboarding. By training candidates for their roles, MSPs allow you to immediately integrate employees to resume normal operations. That's not to mention the provider's evaluation systems that identify top performers and shortlist them for peak season.
Transparent Communication
Clear, honest communication with potential candidates improves their experience during the recruitment process. MSPs will ensure your candidates get a detailed, accurate job description, your selection criteria, and the application deadline.
Managed service providers also update candidates on their application status and answer any queries about the job.
Similarly, MSPs use technology to ease communication between employers and candidates. For instance, an applicant tracking system (ATS) allows centralized communication when you want to refer to a specific conversation.
The ATS also promotes collaborative communication to encourage the exchange of ideas between the recruiter and employer. Another advantage is schedule management—MSPs can use applicant tracking systems to plan interviews and send reminders to shortlisted candidates.
Hire a Managed Service Provider for Compliance
MSPs understand the legal requirements of every country they hire from. Because recruitment laws change occasionally, managed service providers are constantly reviewing these regulations to ensure local and global compliance.
Your onboarding expert protects you from many risks. The first one is misclassification. Confusing contingent workers with direct employees and independent contractors raises issues about benefits eligibility, tax payments, minimum wage, and work hours.
Another risk is immigration non-compliance. When you recruit independently, you may overlook the employee's work authorization and other necessary documents. MSPs also ensure contractual compliance by adhering to the agreed rates and benefits.
What's more, the law may require background checks for certain positions. Background check requirements are especially common for more liable industries like childcare, finance, healthcare, and education. You might be responsible for negligent recruitment when you ignore background screening.
With an MSP handling contingent staffing, you're less likely to encounter the fines, reputational damage, and penalties of non-compliance.
MSP Solutions With nextSource
Whether you're a newcomer to managed service providers or need help changing your MSP, our team of employment and onboarding experts here at nextSource is ready to support all of your contingent staffing needs,
By working with us, you enjoy continuous value, cost transparency, and curated talent pools. Connect with us for a customized talent strategy that recognizes your business's uniqueness.