Employers Are Looking to Hire Veterans. Here's How to Get on Their Shortlist.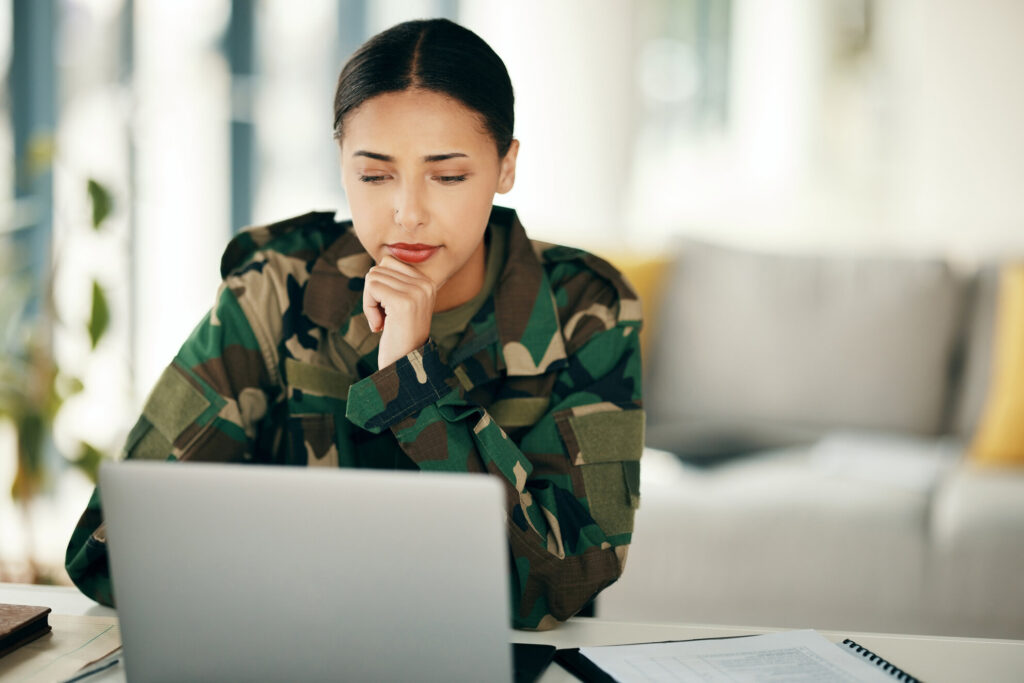 Any veteran can attest to the hurdles of transitioning to civilian careers. This move is certainly not easy, and about 200,000 veterans are overwhelmed with job-seeking challenges every year, according to the Pew Research Center. 
The greatest setback for our discharged heroes is translating military duties and skills into civilian terms. Vets who've never applied for a civilian role face the most difficult time as they may have to master several new skills.
Despite all these hurdles, a world of opportunities beckons. Vets possess a wealth of valuable skills and experiences cultivated through their dedicated service. You only have to know the tricks of getting shortlisted for jobs as a military veteran.
Fortunately, this article will guide you.
Vets Make Great Employees—and Employers Know This
Organizations and employers can benefit immensely from hiring vets. This special personnel group undergoes cross-training in multiple skills, and their experience spans varied responsibilities and tasks.
As a military personnel, you understand the true meaning of putting in a hard day's work. You've come to acknowledge the trials and triumphs of a job well done. Most of this experience can translate to your participation in your new workstation, making you a valuable asset.
Savvy employers are looking for people like you for the following reasons:
You can work well in a team.
You have a sense of duty.
You're self-confident.
You're disciplined and organized.
You have a strong work ethic.
You possess various cross-functional skills.
You're a quick and efficient problem solver.
You can adapt to changes quickly.
You can follow schedules and rules.
Companies understand that hiring a vet means absorbing a dedicated staff member boasting valuable leadership, teamwork, and job skills. This means the market is filled with jobs for military veterans, and you have better chances of landing your dream job. However, you should still heed the right considerations and ask yourself the right questions.
There's No One-Size-Fits-All Transition
While transitioning from a military to a civilian role can pose challenges, individual situations vary. Vets who go through this change encounter different experiences.
While it's wise to prepare for the eventual shift to the civilian industry (and life) as early as possible, you don't have to start sending applications and pitches a year before exiting service. Rather, early preparation means assessing your passion, skills, and interests to determine your future aspirations.
This is an opportunity to ask your adult self who you wish to be when you grow up. In your case, growing up means exiting military service. Start by asking yourself:
What do you love to do?
Which industries interest you?
What do you want to do as a civilian?
What are your dream companies?
How do your current skills apply to the civilian job market?
The answers are sometimes right in our faces; we just can't discern them as easily. Therefore, it can be helpful to discuss your plans with your support system and gain their insights. These include your leaders, peers, loved ones, mentors, and friends.
Veterans Boast Unique Skills–Leverage Them
Your veteran status gives you an edge over the rest. But success will depend on how well you market yourself. That said, here are the primary skills to center your application on when looking for a civilian job:
Training
Your time in uniform has taught you many new things and how to use your knowledge. But there's another valuable skill that you've learned throughout the entire duration: the ability to grasp new ideas, systems, and processes quickly and apply that knowledge in real-life situations.
Many people don't possess this skill, so highlight it when talking to your potential employer. Emphasize your training and highlight your proclivity for learning. Every reasonable employer wants a staff member who learns fast and adapts to new cultures and processes easily.
Discipline, Resolve, Tenacity and Grit
Life throws curve balls inevitably, and unpleasant, unanticipated things can leave you feeling off-kilter. However, change is unavoidable, and the most important thing is how we overcome hardships and adapt. Military training taught you to stick with a problem until you resolve it. You learned discipline and accountability and displayed the grit of navigating challenging situations.
Such determination and resolve make you a valuable staff member, especially if your potential employer prioritizes hard work, high ideals, integrity, and collaboration. So, mention your tenacity and resolve when looking for a civilian job.
The Service-Oriented Mentality
You committed to serving your country when joining the military, and the commitment doesn't stop when you take off your uniform. Today's employers need candidates who promise an inclusive, collaborative, and service-minded attitude. They want someone to lead initiatives, promote teamwork, and encourage affiliation.
Your ability to commit to a greater purpose, build successful teams, and lead others toward a value-aligned mission makes you a unique asset. So, find ways to link your service mindset to how you handle work.
Best Practices for Veteran Jobseekers
The above guidelines may simplify your search for jobs for military veterans, but the following tricks and tips should guide your choices:
Invest in continuous training: Consider pursuing additional qualifications relevant to your desired civilian career. Many veterans can access educational benefits through the GI Bill or similar programs. Use them to gain new skills that make you more competitive in the civilian job market.
Explore Department of Labor offerings: VETS offerings link various organizations, including American Job Centers, state employment offices, and banks. They present opportunities in rapidly growing industries and sectors. Use them to empower your journey to a successful civilian career.
Reinvent your resume: Draft a new resume emphasizing your relevant civilian skills and experiences. Always tailor the resume for each application, linking your military background to specific civilian workforce roles. If possible, hire an editor to eliminate military jargon and enhance your resume accessibility.
Practice interviewing: You'll encounter a significant shift in interview processes and expectations. So practice your interviewing skills, participate in mock interviews, and seek feedback from mentors. Strengthening your interview skills will boost your confidence and enhance your chances.
Seek guidance: Gain insights from your Local Veteran Employment Representative (LVER). They'll help you highlight your military skills and align them with civilian opportunities.
Use your networks: Engage with your fellow veterans who've transitioned successfully. They'll offer valuable insights and networks to aid your job search.
Enjoy a Seamless Transition Finding Jobs for Military Veterans
Today's job market is highly competitive, and getting an edge over fellow job seekers accustomed to the employment norms can seem daunting. That's why it's important to remember: your vet status is actually an advantage.
In addition, joining a talent community can provide a supportive network and access to valuable resources. This is where the nextSource Talent Community comes in, providing a platform to connect with like-minded vets who've transitioned successfully. So don't hesitate to join our talent community.